Photographing land, sea, and air
Today we have wonderful reviews, how-tos, tips, and tricks for you to devour. Some great landscape photography insights as well as a focus on seascapes. To complement these landscape how-tos, we have found a review of tripods that will help you bring your landscape compositions to life. We also have a piece on image stacking to get your milky way photos clean and noise-free.
So let's get into it…
Learn how to take amazing landscapes like the ones below with this course – Have you ever looked at a landscape photo and just been blown away? How do photographers take these amazing photos and make them look extraordinary?  If you've ever wanted to capture images that inspire, here is a great course that is comprehensive in its training and the illustrations give you the visuals to help you grasp the concepts of great landscape photography. Better still are the assignments that help you put your learnings into practice – so take a look here. 
11 Surefire Landscape Photography Tips (+ Stunning Examples) – This is a great article that, as it says, shares 11 easy landscape photography tips. These tips will improve your landscape photography, no matter your experience level.
How to Photograph Gorgeous Seascapes (With Case Study) – If you love the sea, and love taking beautiful photographs that capture the majesty of the ocean, then this article is for you. It outlines the fundamentals of great seascapes and covers everything from location to lighting, composition and it gives you a case study to see how all these elements come together to produce an award-winning image.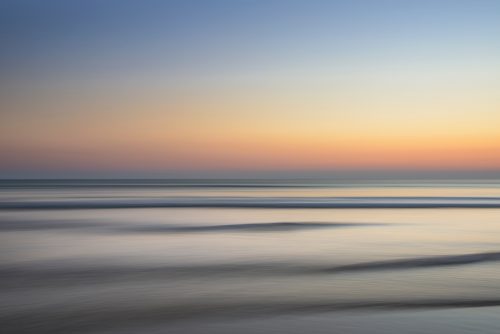 These Sturdy Tripods Make Composing Landscapes A Breeze – Here is a review of a few tripods on the market that will ensure that you capture all the detail you need for your next great landscape image. A stable tripod is a must for great landscape photography, so if you are looking to elevate your images, then it is worthwhile spend money on a great tripod.
How to Shoot Milky Way Photos with Image Stacking to Clean Up Noise – A great technique to learn is image stacking. You can use it for multiple purposes such as creating HDR images or focus stacking on your macros. In this article, the photographer uses images stacking to clean up noise in photos of the night sky.
The Best Beginner Tripods You Can Buy in 2021 (6 Top Picks) – So if you are a beginner, but love landscapes, seascapes or want to photograph the night sky, then you are going to need a great tripod. This is an in-depth article reviewing the best beginner tripods out there today. It is worth taking a look at this list before you go out and spend your hard-earned money on a tripod.