Portraits, minimalism and venturing out in the cold
A lot of information about portraiture has popped into our feed today. Headshots, newborn portraits, the best telephoto lens for portraiture and using a single light source for portraits all struck our fancy today. Of course this isn't just it as there is a great read on preparing for a cold weather shoot and a piece on the best cameras for landscape photography.
So grab a cup of coffee, put your feet up and enjoy.
How to Take a Good Headshot (Simple DIY Steps for Non-Pros) – In today's world headshots are ubiquitous. A headshot is a type of portrait which shows a person's face and includes their shoulders as well. It sounds simple, it isn't as easy as it looks to ensure you capture an engaging image. Here are some tricks and tips to ensure you end up with a businesslike photo you can use for years to come.
Best cameras for landscape photography – To capture scenic vistas all year round requires a camera with a unique combination of features and capabilities. Here is a piece on the best cameras for capturing beautiful landscapes.
Lifestyle Newborn Photos: You'll Love Our 13 Thoughtful Tips – Photographing newborns takes a special set of skills. Quiet and a peaceful demeanour will help. Here are 13 tips to ensure you succeed at this special form of portraiture.
Five ways to use a single light source for beautiful portraits – One of the most common misconceptions when shooting studio portraits is that you always need a multiple lighting setup to get great results. However, you can actually achieve great shots even with just one light source. You just need a good knowledge of some nifty lighting techniques!
Where A Cold Wind Blows – A timely piece for some parts of the world just now. As the cold, wintery weather seeps in, you will want to get out anyway and continue your photography passion. Here are some tips to ensure that you don't miss those shots because you have to venture home early because you were unprepared.
Minimalist Photography: How to Shoot with Minimal Aesthetics – Photography comes in many forms and many aesthetics. Right now, minimalist photography is trending. Here is a guide on how to create images embracing a minimalist aesthetic.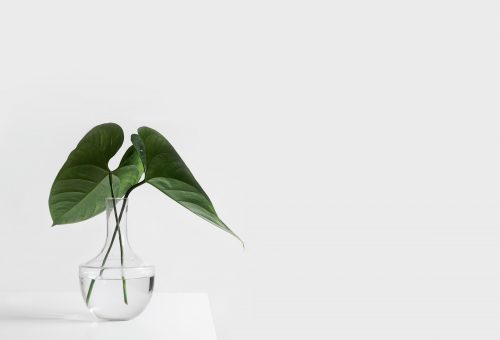 These Great Telephoto Primes Will Take Your Portraits To Another Level – There are many lenses for portraits on the market. You have 35mm primes, 50mm primes, and 85mm primes. However, if you want maximum sharpness and bokeh, you should not overlook 135mm lenses – arguably they're just about the perfect portrait lens. Here are 5 telephoto primes that you will want to add to your camera bag.
Photographing people is one of the most difficult photography challenges. You need to capture your subject in a meaningful, creative and emotionally convincing way. If you would like to take portraits you'll cherish then take a look at The Art of Portrait Photography