Book Review: Live, Laugh, Celebrate
Before reading this book, I hadn't really thought about one of the things that separates us from all other species: we celebrate! Birth, birthday, graduation, victory, rite of passage, holiday, and many other events are celebrated by people all over the world each and every day. Some celebrations are very public gatherings, while others are private among friends and family. But whatever the reason, almost every culture celebrates something at some point.
This book is a collection of photographs from all over the Earth taken by many different photographers. This format suits the subject well because it allows for a wide display of imagery that wouldn't be possible from a single photographer. But even with a diverse set of photos such as this, they're all similar in the fact that they show people living, laughing, and celebrating.
See the end of this post for a chance to win a free copy of the book.
Live, Laugh, Celebrate (ISBN 978-1426205064) can be purchased directly from National Geographic or through Amazon.com
.
ABOUT THE BOOK
Live, Laugh, Celebrate is a hardcover book containing 304 pages and 150 photographs. The physical size of the book is moderate to slightly large, measuring in at 10″x11″ — certainly big enough to appreciate the photos.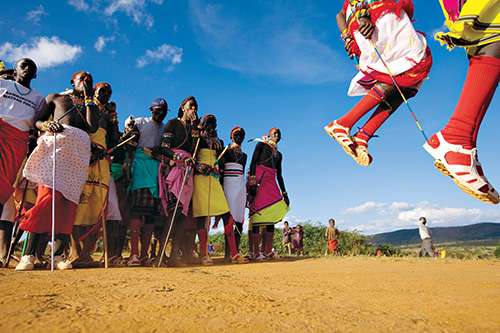 There are three main chapters, preceded by an introduction and followed by a list of the contributing photographers. Each of the three chapters begins with a few pages of text in order to get you in the mindset for the photos that follow. Chapter one (Cycles of Life) deals mostly with family events and celebrations: birth, birthdays, losing a tooth, family gatherings, community events, Bar Mitzvahs, prom, reunions, weddings, and more. Chapter two (Around the World) explores various celebrations around the globe along with the various ways different cultures celebrate the same events: Easter, Ramadan, Shabouth, Labor Day, Thanksgiving, Halloween, Carnival, Kwanzaa, Christmas, New Year, and many more. And Chapter three (Life of the Party) finishes up with a collection of formal and informal parties, gatherings, and events that may not fit into the other two chapters.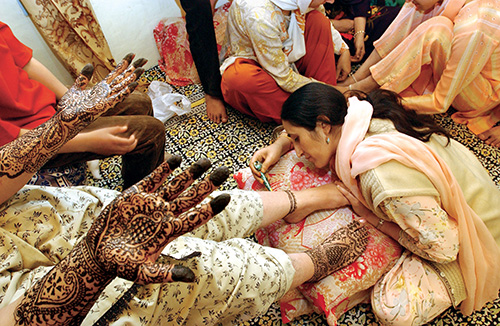 The second chapter was probably my favorite because it showed just how different our cultures can be, even when it comes to the same holiday. I was also amazed at how many holidays and events are celebrated in countries other than my own. Kite festivals, fishing festivals, and a dozen other festivals that I can't even pronounce. It's really exciting to see this stuff all in one book.
Interestingly, most of the photographs exhibit a similar style such that the photographer seems to be nonexistent. Most of the subjects in the photos are so caught up in their activities, it's easy to forget that a photographer was standing right in front of them with a camera. Really great work from a lot of great photographers.
ABOUT THE AUTHOR
The book was authored by Ferdinand Protzman, an award-winning writer, culture critic, and contributing editor to Art News magazine. He has written several book and contributed articles to the likes of The Washington Post, The New York Times, The Wall Street Journal.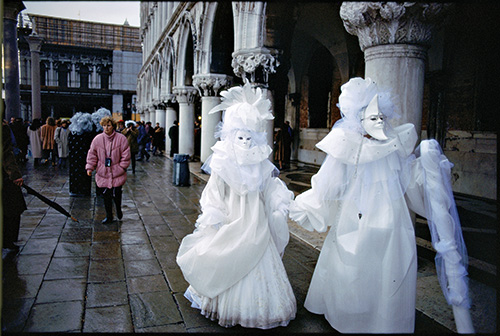 The photographs in the book come from 72 different talented photographers. Many of them belong to or contribute to publications such as National Geographic, Magnum Photos, Time, Life, Newsweek, New York Times, and countless others. A few of the photographers in this collection include Sam Abell, David Burnett, Henri Cartier-Bresson, Elliott Erwitt, Stuart Franklin, Reza, and many other talented artists and journalists.
MY FINAL THOUGHTS
A good photo book overall — quick to read and easy to get caught up in the photos. The photos themselves are basically G-rated, so the kids can browse through the images and enjoy it. Captions on the photos give just enough insight to understand what you're looking at, but don't drag you down with over-extended explanations.
I wouldn't say that this book is the most revolutionary thing I've seen lately, but it did get me to look at people around the world in a different light. To me, the biggest eye-opener was how similar and different the cultures of the world can be. We all celebrate something, but we all do it a little different from the others.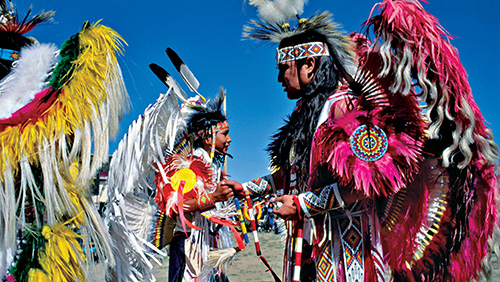 I'd recommend Live, Laugh, Celebrate to anybody looking for a "feel-good" book that can be shared with the whole family. And with the number of brilliant photos it contains, it's perfect for the coffee table collection.
Again… Live, Laugh, Celebrate (ISBN 978-1426205064) can be purchased directly from National Geographic or through Amazon.com
.
WANT A FREE COPY?
Of course you do! And we've got two copies to hand out thanks again to the folks at National Geographic! Just like last time, you have two ways to nab a book for yourself.
1) Submit a photo and/or link to a photo you've taken of an event, festival, celebration, gathering, etc. The photo must be your own. Bonus points for supplemental descriptions.
OR
2) Submit a Flickr Gallery of photos photos pertaining to events, festivals, celebrations, gatherings, etc. Curate a gallery and pop the link in the comments below. Bonus points for supplemental thoughts within the gallery and/or comment.
OK, so get your entries in soon! I'll choose and announce the winners on (or near) December 1, 2009 — one winner for a personal photo, and one for a gallery. If, for some reason, we happen to have no entries from one of the categories, I'll choose two winners from the category that has entries.
[UPDATE 12/2/2009] The winning entries can be seen here.