Photographs featuring flowers, phenomenons, and more…
Today we have a focus on flower photography. These articles cover lighting, soft-focus, post-processing, and general tips to create stunning images of flowers. We also have an article for you on whether you should be honing your skills in one genre of photography, and take a look at a phenomenon called pareidolia and how you can use this perception or interpretation of objects to create intriguing images that can arouse curiosity.
Let's get into it…
Learn how to photograph beautiful images of flowers with this course – If you want to take your flower photography to the next level and take enchanting photographs of flowers like the ones below, then take a look at photographer Leanne Cleavely's phenomenal guide Photographing Fabulous Flowers. This course takes you through gear, camera settings, natural and artificial light, composition, and post-processing – everything you need to take amazing photographs of flowers.
10 Flower Photography Tips for Gorgeous Results – Here are 10 great tips when capturing stunning images of flowers. You'll find here, a simple way to create a beautiful soft-focus effect, the secret for amazing foregrounds, and the best light for flower photography among other tips.
Focusing On A Genre – Is It Right For You? – Should we be focusing on a specific genre of photography? This is a great question to examine. While it is important to hone your skills in a focussed area, should you become known for that one genre, or broaden your horizon?
21 Tips for Creative Flower Photography – As with any type of photography, there are general rules and guidelines, and tips and tricks to make the best images possible.  The basic idea is to make photos stand out from the rest; to create something unique and inspiring; something with that "wow" factor.  Here are some great tips to achieve this with your flower photography.
How Pareidolia Can Be Used For Creative Photography – This article gives a fantastic overview of an intriguing and creative phenomenon – pareidolia. Pareidolia is where you might see or perceive a pattern or meaning where there is none, such as animated shapes in inanimate objects like animals in the clouds, faces in rock formations or tree trunks, or even machinery, or recognisable icons like the Man (or Rabbit) in the Moon.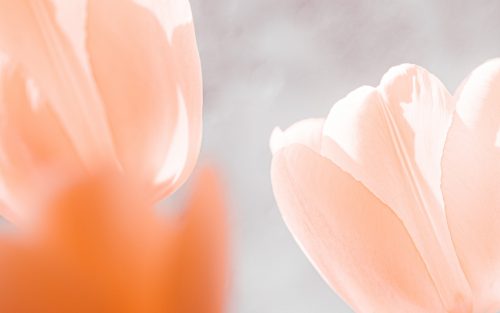 13 Tips for Perfect Flower Photography – Photographing flowers is an easy way to take fantastic pictures. Flowers are colorful, come in various shapes and you can find them everywhere. You can find everything in this article you need to know for taking amazing pictures of flowers. From macro flower photography to lighting tips.