Photographing sunspots, addressing creative block, three affordable macro lenses and more…
Today we have an eclectic mix from the web. From photographing sunspots, to reviewing the Apple Silicon Mac Mini, we have something for every photographer.
So grab your coffee and let's get into it.
How To Safely Photograph And Process Sunspots – The Sun gives us light, but also emits radiation that can be damaging to the eyes and photography gear. However, with the right equipment, photographing the sun can be easier than imagined and very rewarding.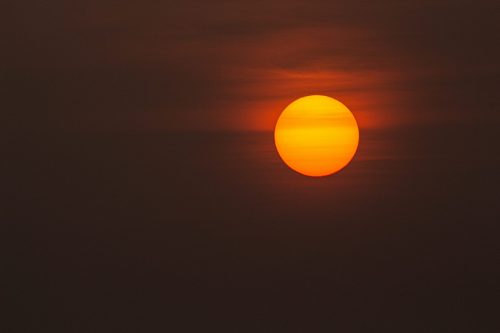 How to Find Good Locations for Family Portraits – Finding great locations for family portraits can be tough. Most family portrait sessions, whether you are taking on a client or just taking pictures of the family will include a variety of backdrops and poses – this makes finding the right location pretty hard to find, but you can and here is how.
Creative block: How to create when you're not "feeling it" – Creative block is something everyone struggles with. It doesn't matter if you are a professional artist or if your photography is your own personal creative outlet. Sometimes you'll feel uninspired, but here are some tips to get out of it.
What Are Stops and How Do Photographers Use Them? – If you are new to photography, you might have heard other photographers using the term "stops" quite a lot when it comes to camera and light settings. If you are not quite sure what the term means and how photographers use it, this video tutorial will show you everything you need to know.
Is The Apple Silicon Mac Mini Good For Photographers? – Everyone is talking about the Apple Silicon, but is it good for photographers? In this review we are taken through the pros and cons as they pertain to a photographer and we see if this new computer is worth the hype.
3 Affordable (and Sharp) Macro Lenses That Deserve a Closer Look – Macro photography is an inspiring genre. Many think dedicated, specialised macro lenses cost an arm and a leg, but that's not always the case. Here are three macro lenses you can pick up without making your wallet cry.