Improving your images, nailing landscapes, and gorgeous waterfalls
Today we have searched the internet to bring you engaging articles, interesting tips, and thought-provoking how-tos. We will learn more about long exposure and some quick tips on how to capture amazing images of waterfalls. To get you inspired, there are some awesome long-exposure ideas to emulate. We have then found some tips on improving your images and then specifically ways to improve your landscapes.
So let's get started…
Learn how to take amazing long exposure photographs like the ones below with this course – Have you ever looked at a landscape photo where the water has that dreamy effect and just been blown away? How do photographers take these amazing photos and make them look extraordinary?  You can learn this simple technique, that will blow your mind, and put the pizzazz back into your photographs. This guide will walk you through every step with a complete description and a visual reference. This ensures that your technical knowledge will be complete – so take a look here. 
4 Tips for Drop-Dead Gorgeous Waterfall Photography – This article shares four simple tips designed to take your waterfall photos to the next level. It gives you a great overview of the best gear to use for your waterfall photography, the settings you'll need to be mindful of, and the lighting conditions you'll experience.
21 Awesome Long Exposure Photography Ideas – Here is a great piece to get your inspiration flowing. Long exposure is such a huge genre and this will ensure you find something that inspires you. This article will have you leaving the shutter speed open longer and dusting off the tripod.
10 Quick Tips To Improve Your Images – No matter how long you've been practicing photography, there are always ways to keep things fresh and improve your images. So, if you're feeling stuck in a rut or just need a new way of seeing things, these 10 tips can help take your skills to the next level.
7 Composition and Lighting Tips to Improve Your Landscape Photos (Video) – This is a great video that shares 7 simple tips and tricks to elevate your landscape photos. Covering composition and lighting, the tips are illustrated with breathtaking video footage and stellar example photos.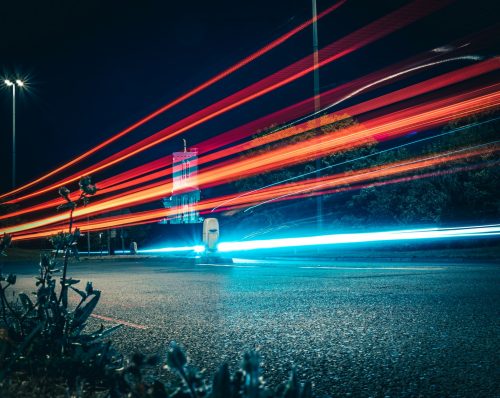 After Lockdown: I'd Love to Shoot Street Photography in These 6 Countries – Here is a fun article that had us dreaming of where we'd like to galavant off to once the world opens to travel again. So here let fantasy take over, and explore the best cities and countries to shoot street photography in once lockdown is over.