Fashion photography, getting closer, starting out with film, and more…
As always, we've found a series of articles from around the web for your enjoyment. Today there is a definite focus (pardon the pun) on portraiture and fashion photography. Here you'll find articles on learning how to master portrait photography, composition tips (shh: get closer!!), how to shoot fashion photographs without all the extraneous gear, and a great beginner's guide to film photography.
So let's get into it…
Learn how to master the Art of Portrait Photography with this intuitive guide – If you want to take beautiful portraits then take a look at The Art of Portrait Photography. This course is the guaranteed fastest way to start producing your own inspiring, memorable portraits that convey real meaning and emotion. Producing outstanding portraits is hard, but the challenges are what makes it so rewarding. So, grab a copy of this course and learn how to take unforgettable portraits.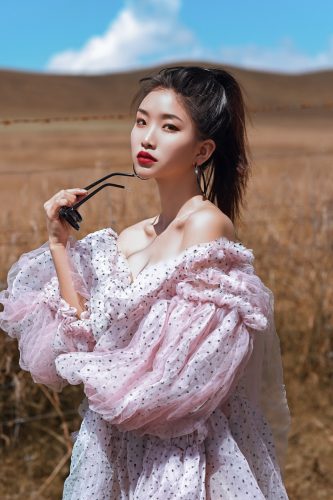 Five tips to step up your portrait game without buying new gear – If you're new to portrait photography or it's simply not your area, it may be overwhelming to start. This video will help you to step up your portrait game. And you don't need any new gear for this. You won't invest any money in these improvements, or even your time – it only takes some of your creativity.
Photography Composition Tip and Assignment: Get Closer – Several things happen when you get closer to your subject. When you fill the frame with the subject, there's less room for distraction; the subject can become more abstract; you're making any background elements less in focus, and you have the potential to create a sense of intimacy and connection with your subject. Getting closer is a great tip, so read more about it here in this piece.
How to Shoot Fashion Photos With Minimal Gear – Here follow a photographer as they shoot fashion photos with minimal gear – with simple styling, makeup, and posing. This article shows you how far you can go in your fashion photography with all the expensive paraphernalia that is usually required.
Best Cameras for Fashion Photography: 6 Amazing Picks (2021) – More on fashion photography, and if you're just getting into the field, you might want to look for an affordable starter camera to master the basics, or if you are more accomplished and moving seriously into the genre, it might be time to upgrade. In this article, you find six of the best cameras for fashion photographers and bloggers to suit any budget, so you can choose the right one for your needs.
Film Photography: A Guide (and How to Get Started) – Film photography has no doubt experienced a renaissance. In this guide, you learn about the process, equipment, and reasons to start shooting film. This is a great piece if you want to get started in film photography but aren't sure where to begin.