An eclectic mix of interesting stories, guides, and how-tos…
A mix of articles from around the web is here for you today. Photographing birds, a beginner's guide to buying a camera, environmental portraits, film photography, and more…
Let's get into it
Learn how to master your camera with this DSLR Crash Course – if you want to improve your photography and really master your camera, then check out this DSLR crash course. You have the DSLR, but now you need to understand the building blocks of photography. This is a course where you will be taken by the hand and lead step-by-step in discovering photography skills using your DSLR.
How To Find And Photograph Owls With Good Field Ethics – Capturing wonderful pictures of birds is many photographers' dream. And some of the most wonderful birds are owls. They're simply captivating, whether they're perched in a tree, framed by branches, or hunting on spectacular, silent wings. Here is a great article on how to photograph these elusive creatures.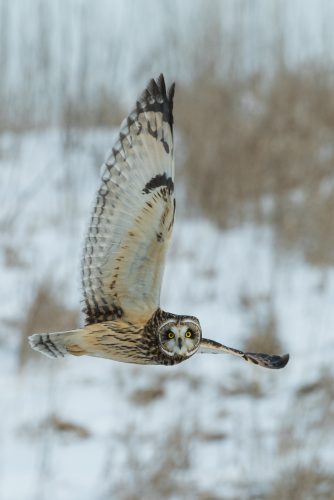 A Beginner's Guide to Buying a Camera – So this is a question many of us who love photograph get regularly…what camera should I buy? This article goes through those critical criteria that matter when choosing a camera. Read it before buying a camera.
Starting a Photography Business and Why Most Fail – Research notes that 85% of new photography businesses fail in the first two years. If earning a living from your passion is something that you'd like to look into, then take a look at this piece. it will let you in on the main reasons photography businesses fail and how you can avoid the same mistakes when starting yours. This article will tell you how to go about starting a photography business.
How to Create Environmental Portraits (Tips and Examples) – An environmental portrait is a photo taken of a person in a place that says something about who they are. It is often a place where they work, rest, or play. In this article, you'll find tips and tricks to make sure that your environmental portraits really capture the full story of your subject in images.
Film photography basics: Should you overexpose your film? – Film photography has become quite popular in recent years, so popular that even obsolete products, new 35mm cameras, and even film factories are once again seeing the light. One area of film photography that can get confusing is overexposing to achieve certain effects. This article discusses whether you should overexpose your film and if you'd like to then here's how.
How To Make Your "Grass Greener" in Lightroom – In this great Lightroom tutorial, you'll not only learn how to make your "grass greener" but also some interesting and helpful fixes, tips, and tricks to make your images pop.