Photographing the night sky, apps, tripods, and more…
Today is about the great outdoors. Astrophotography is first on the cards with a couple of great articles on the 500 rules vs NPF rule and using a 50 mm for photographing the Milky Way. We also have found some articles on finding the best tripod and some photo editing apps that you should take a look at.
Let's get into it…
500 Rule vs NPF Rule: Shutter Speed for Astrophotography – If you're getting into astrophotography in any way then it's only a matter of time before you run across the 500 rule or the NPF rule. These are two popular rules aim to help you pick the right shutter speed when you are out photographing the night sky. In this handy article, you'll get an overview of both rules.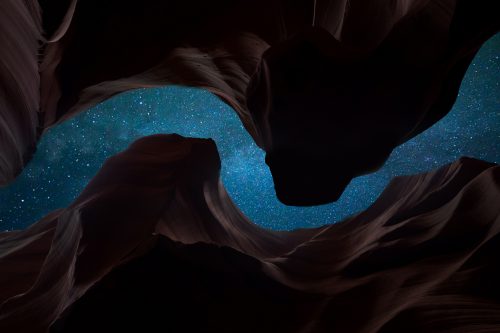 Ensure you are capture images like these with these post production tools– If you want to make your images of the cosmos pop, then take a look at this total editing solution for your night sky photographs. The Milky Way Magic Toolkit gives you every Lightroom preset, brush and formula you will ever need to make your images like the ones we have for you above and below. The associated guide will also take you through the minutiae of shooting and post producing the stars so that you can capture the night sky in all its glory.
Photographing The Milky Way At 50mm – When photographing the Milky Way, you would expect to be using lenses with ultra wide angle focal lengths like 14mm (on full frame) – this would be the standard choice for photographing the Milky Way over a landscape. But if you can find a composition that works well with 50mm or so (around 35mm on APS-C crop sensors), the results can be truly stunning with the immense amount of detail visible in the Galactic Core of our galaxy at that focal length. Here is an overview of photographing the night sky with a 50 mm lens.
Selecting the right tripod – To achieve focus with the slower speeds you'll be using for night sky photography, without introducing camera shake, you're going to need a tripod. They come in different sizes, shapes, and weights, so how do you know you've chosen the tripod that's best for you? Here is a great article on selecting the right tripod for you.
The 17 Best Photo-Editing Apps (in 2021) – Photo-editing apps are coming to the fore and they can be very handy if you are editing on the go. Here is a list of 17 photo-editing apps – including apps for general editing, apps for fun and filters, and apps for specialised editing that will help you find the best for your needs.
10 Photography Ideas for Outdoors – Sticking with the outdoor theme, here are 10 ideas for photographing the outdoors.