Camera bags, dog portraits, HDR, and more…
Today we have a couple of interesting articles on camera bags – we love camera bags but it is always really difficult to find one to love; these tips will show you how. We also collected some great "how-tos" with tips for taking the perfect dog portrait, and how to create great HDR photography without overblowing the images.
Let's get into it…
Learn how to master your camera with this DSLR Crash Course – if you want to improve your photography and really master your camera, then check out this DSLR crash course. You have the DSLR, but now you need to understand the building blocks of photography. This is a course where you will be taken by the hand and lead step-by-step in discovering photography skills using your DSLR.
10 Factors to Choose the Perfect Camera Bag – We are all looking to find the perfect camera bag and in this article, there is a handy dandy checklist provided. Here are the 10 different factors you need to evaluate for your next camera bag purchase so you can get the best one for you.
Best Camera Backpacks – So now that you have some factors on what you need to evaluate your ideal camera bag. Here is a list of 13 of the best camera backpacks available right now. The criteria for these are that the camera backpacks allow you to keep your camera gear organized and safe and they give you a simple way to carry your gear on your photographic adventures. These versatile backpacks also have dedicated compartments for lenses and cameras, and additional space for traveling essentials.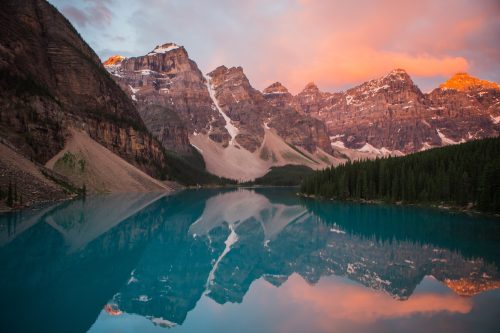 Voice of the Artist: 5 Expert Tips for Making the Perfect Dog Portrait – Here photographer Greg Murray shares his tips on how to capture engaging dog portraits! Our furry family members are perhaps the second most photographed subject matter behind children and families, perhaps because they are so engaging and bring us so much joy. So use these tips to ensure that you capture Fido looking her best.
How To Create Great HDR Photographs Without Overdoing It – If there is one technique that continues to divide the photographic community, it's HDR or high dynamic range photography. Much of the derision against it comes from the early days of digital photography. Here is how to create brilliant HDR photographs without overblowing the images.