Composition, top reasons to use a wide-angle lens, selling your landscape prints, and more…
Today we are doubling down on composition. For many photographers, a great photograph starts with great composition. So here we have everything from a comprehensive course on advanced composition, to a complete guide to the basics and 4 simple composition guidelines for beginners. We've also collated articles on the reasons why you should use a wide-angle lens and also a piece on selling your landscape prints.
Let's get into it…
4 Simple Composition Guidelines for Beginners – Seeing that we have a raft of pieces on composition, here is a great place to start. Composition can be intimidating for new photographers, but learning how to place a subject in the frame for maximum visual impact will do wonders for your photography. Before you read anything else on composition, start here.
Learn advanced composition techniques with this comprehensive course – Getting composition right has always been the greatest challenge for the photographer. If you'd like to get better at photography composition and learn concepts that go beyond the basics, you should take a look at Advanced Composition. This course goes beyond the 'rule of thirds' to cover composition concepts such as colour placement, rhythm, and texture to name a few. Take a look at this course here.  
Composition in Photography: A Complete (and Modern) Guide – Here we have a great article covering what you need to know about composition. This guide covers what composition is, and how to use it to ensure your images express your unique creative vision. You will find the guide helpful if you are a beginner learning the basics or a more experienced photographer who wants to improve.
Mountains are calling – In this piece, the photographer Dave Williams takes you through some great tips for taking amazing photographs of mountains. Of course, capturing the majesty of mountains takes great composition, but Dave also notes such techniques as cropping, using scale and silhouettes (to name a few) to really take your images of mountains to the next level.
Top Reasons to Choose a Wide Angle Lens – Here is a great piece on why you should be using a wide-angle lens. A wide-angle lens is fantastic for subjects, including architecture, landscapes, environmental portraits, and street scenes. Wide-angle lenses give you an expanded field of view so you can capture everything in a scene. The options are endless as this article shows.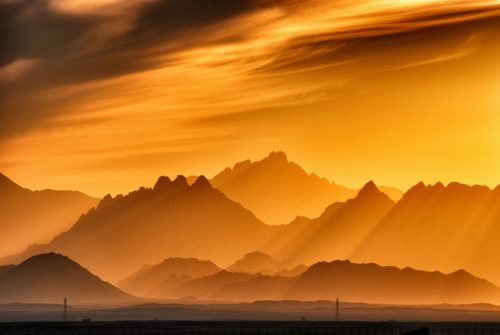 How to market and sell your landscape photography prints – For something a bit different, here is a great video from landscape photographer Nigel Danson. Here Nigel goes over the prints he's sold over the last couple of years to see which have sold the most (and the least) to try and figure out why. This is a really interesting insight into what people want to buy and why.