Prime lenses in landscapes, black and white in-camera, better photos from your phone and more…
Today we have an eclectic collection of photography guides, gear and "how tos". Everything from how to capture fun action shots in the studio to iPhone apps that turn photos into drawings. There is a little taste of something for everyone so let's get straight into it.
Making the Case for Prime Lenses in Landscape Photography – Restraint can be a great innovator and push your creativity. Here, read about how by constraining themselves to one single lens and a single focal length, this photographer was able to get out of a creative rut and approach landscape photography in a new way.
Learn photography through actioning these downloadable and printable assignments – If you are learning photography through practical application and self-directed learning, you'll know that it can be difficult to make logical progress. If you are after some more structured and guided learning then take a look at these Action Cards. Each of the 60 cards in the set discusses a photographic topic, provides you with suggested considerations, and gives you specific photographic assignments to complete.
Make your black and white images sing with in-camera settings – Black and white in this day and age is usually an editorial choice. You'd choose to convert your image in post processing. However, have you thought about changing your in-camera setting to shoot in black and white? There are pros and cons to this option, but here's how.
This beginner's guide to using strobes will help you decide what to buy and how to use it – Speedlights and strobes can be quite intimidating to new photographers who've never had personal experience with them before. Particularly strobes. However, they're really not all that difficult to get to grips with. There is a learning curve, for sure, but it's a fairly short one to get going with the basics.
How to capture fun action shots in the studio – Ever wondered how you can freeze movement when shooting in the studio? Learning how to do this trick will open up your studio photography to various applications of action shots. It's especially useful for incorporating movement in fashion portraits, fun portraits of kids and even dynamic pet portraits!
How to take great pictures with your phone: Seven simple tips – Ever wanted to get better photographs from your phone? Here is a great article to peruse. You have a high-resolution camera in your pocket, but phone cameras do have clear limitations. Here are some tips and techniques to get the best from your phone – because remember the best camera you have is the one that is with you.
What Level of Photographer Are You? – No matter how good you are, there is always room to learn more and improve as a photographer. There are many different levels you go through in your development as a photographer, and knowing where you are can help you prioritise where to focus your attention next. This video discusses the five levels of proficiency as a photographer and what it means to be at each one.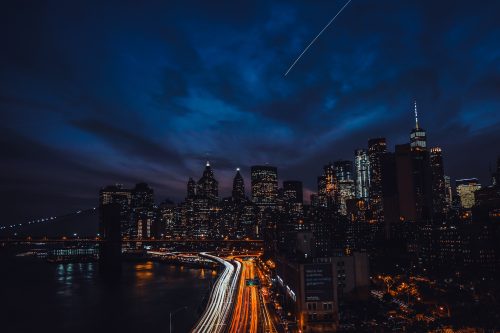 5 Camera Filters That Can Enhance Your Photography – This article shares the five filters that will instantly improve your photos. This piece also explains who should consider each type of filter, and what the filters can do for your photography. This is definitely worth your time.
5 Best iPhone Apps That Turn Photos Into Drawings & Sketches – For a bit of fun, here are the 5 best iPhone app the will convert your images into a drawing, cartoon or sketch. These apps let you turn a picture into a drawing in seconds. In this article, the cover 5 of the best apps and give you an overview of what they can actually do.