Getting up close with Macro Photography, quick tips for photographing pets, underwater cameras and more…
Today we have an interesting collection from across the web. Macro photography opens up a new world to photograph and should definitely be something you experiment with . Learn how to capture beautiful flowers, see a great example of macro photography using water-drops in the kitchen sink and for those with a more technical bent, we see what happens when a photographer looks to use old microscope lenses with modern cameras. Moving away from macro, there are tips for photographing pets, the best event and underwater cameras are reviewed and books to add to your library.
Let's get started…
Learn how to photograph beautiful images of flowers with this course – One of the most beautiful things you can shoot in macro is flowers. If you want to take your macro flower photography to the next level take a look at photographer Leanne Cleavely's phenomenal guide Photographing Fabulous Flowers. This course takes you through gear, camera settings, natural and artificial light, composition and post-processing – everything you need to take amazing photographs of flowers.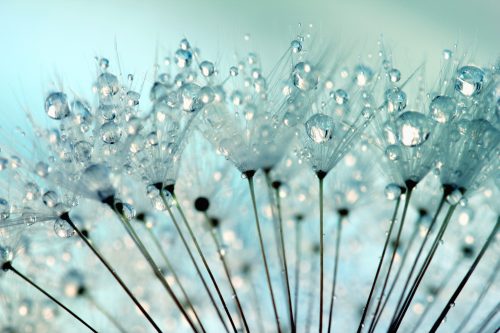 Playing with Macro Photography at the Kitchen Sink – Macro photography can provide a formidable challenge. Here, an eagle eyed photographer noticed the potential for some macro water-drop photography while standing at the kitchen sink. You find tips so you can emulate this subject yourself at home.
How to use microscope lenses on the Blackmagic Pocket Cinema Camera 6K – This photographer's curiosity was peaked when he wondered if he could somehow use his father's old microscope lenses on his photo and video cameras. Take a look at the macros he achieved via this DIY.
9 Pet Photography Tips – Beautiful pet photographs can be captured using tips and techniques that cross portrait and wildlife photography. And, let's be honest, it is very common for photographers to use their pets as photographic subjects. Here are 9 pet photography tips to get great images of your furry family member.
Save on Photography Books, Learn New Skills, and Profit! – Here is a list of photography books covering diverse genres to really get your teeth into. Best is that they are discounted, and there are photography books here for everyone, so take a look
The Best Camera for Event Photography – Event photography is a fast-paced genre that comes with its own challenges. Shooting in low-light with fast-moving subjects can be difficult without the right gear to hand. Here is a hand list of the best cameras for event photography and worth reading if this is a genre you'd like to get into.
Best underwater camera: Five things to consider – Waterproof cameras are used by professional photographers and hobbyists alike, but with a wide range of brands and price points choosing the right model can be daunting. Here is a handy article outlining the things to consider when looking for an underwater camera.