Photographing architecture, digital picture frames, skyscrapers and more…
In today's collation, we take a look at the therapeutic benefits that photography can provide, a guide to capturing architecture in all its urban glory, get a rundown of the best digital picture frames and get inspired by images of skyscrapers rising above the clouds in Dubai.
So grab your coffee, toast and a comfortable chair and let's get into it…
Exploring Therapeutic Photography: How Your Camera and Hobby Can Help You Heal – Sometimes photography can be more than just a hobby or an art form, it can also be quite therapeutic for you. Photography has been shown to be helpful in combating depression, stress, phobias, anxiety, and low self-esteem. In this piece, we see the science and theory behind using photography as therapy.
It's "3 Lightroom Tip" Friday! – This nifty tip series explores three on point Lightroom tips. Here get tips on adding grain for a vintage black and white look, classic sideshow tip and using Lightroom's Radial Filter to create two spotlights in the same image.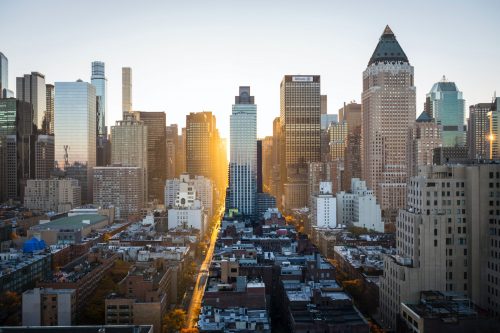 How to photograph architecture: The complete guide – Architecture photography is a wonderful genre which can be difficult to get right. These days, architecture photographers are pushing the boundaries in creative and unexpected ways. Here is a complete guide on capturing stunning architecture shots.
Best digital picture frame: Instantly display your camera roll's highlights – So how often do you display any of your images? Many of them will be stuck on your phone or hard drive. That's where a digital frame can help. This article gives you a list of the best digital picture frames to suit your needs.
Why I LOVE telephoto lenses – Telephoto lenses are used in multiple types of photography including: sports, wildlife, portrait, landscape, beauty, fashion, products. If you are thinking of adding a telephoto lens to your camera bag, here is a piece on why you might want to get one sooner rather than later.
Photographer Captures Skyscrapers in Dubai Rising Above the Clouds – Beautiful images by photographer Albert Dros. These stunning images were captured during the handful of times each year when the city of Dubai in the United Arab Emirates gets blanketed in a thick layer of fog. Enjoy the inspiration.
Advanced Composition – Wonderful photographs that have that "wow" factor start with great composition. By understanding composition, you'll get more out of your photography and start taking images that will truly capture your creative vision. If you'd like to improve your composition skills and learn concepts that go beyond the 'rule of thirds', do take a look at Kent DuFault's guide Advanced Composition.