Better winter photography, mirrorless cameras you'll crave and long exposure
This collection has everything from removing wrinkles from clothes in Photoshop to tips for capturing long exposures at night. As always, we bring you the most interesting and useful articles from around the web.
Grab a coffee and let's kick back with today's collection.
How to Remove Wrinkles From Clothes in Photoshop (Fast and Effectively) – Wrinkled clothing is one of those details that gets easily overlooked. A big, ugly wrinkle is staring at you, drawing the eye away from the subject. Here's how to remove wrinkles from clothes in Photoshop.
Nine must-have tips for better winter photography – Winter photography comes with its own challenges. However, the quiet and peacefulness that comes with the winter is amazing. Here are nine tips for getting the most out of your winter photo trips.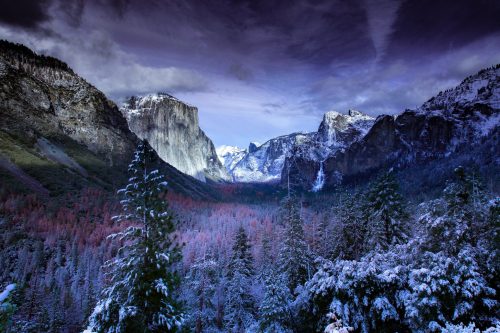 The 5 Best Mirrorless Cameras for Enthusiastic Photographers – . The mirrorless cameras highlighted here are perfect for anyone who wants to take their photography to the next level. You should also note that these cameras are affordable as well so take a look at these five options before your next camera purchase.
7 Ways to Make Money as a Photographer – Have you ever thought about making money as a photographer? These seven tips will help you make yourself known and have you selling your skills successfully.
8 Essential Tools of the Trade for Your Prop Styling Kit – From thin wire to plastic movable hooks, this article gives you an overview of what should be in your prop-bag.
A Pixpa Review for Photographers – Pixpa is a platform that enables you to build portfolio websites ideal for a photographer. A website is as important to a photographer as much of the hardware in their kitbag. Here is a review of the Pixpa offering seeing if it is everything it stacks up to be.
Photo by Sonny Mauricio
12 Tips for Beautiful Long Exposure Night Photography – Long exposure photography is a great technique to try out – with particularly stunning long exposure images captured at night. This style of photography really allows you to draw on and express your creativity in visually interesting ways. It moves from capturing reality to delving into a more abstract way of viewing the world around us. Here are 12 tips to get you started.
Complete Guide To Long Exposure Photography – Do you want to take beautiful long exposures like the ones above? Then this is a wonderful guide that will teach you how to take amazing long exposure photographs. From the gear you'll need, to camera settings, and composition, this comprehensive guide will walk you through every step to ensure that you have the technical knowledge to master long exposure.