Landscapes, starscapes, sunsets…Oh My!
In our wrap up from around the internet today, we've seen a plethora of tips and techniques to make your landscape, starscape and sunset photography shine. We also found a helpful piece outlining the pros and cons of turning your passion for photography into a career and an article on #vanlife.
Enjoy the ride…
Pros and cons of building a professional photography career – If you love photography, at one point in time you've probably thought to yourself…perhaps I can build a career out of my passion? As with any creative outlet, there are pros and cons to making a living as a full-time photographer. Here are the pros and the cons articulated for you.
Three reasons to photograph vertically in landscape photography – Most of the time, landscape photography is shot in horizontal orientation. It make sense to be capturing the vastness of the scene in this way…indeed it is how we perceive the world around us. But, how about thinking in a different way and using vertical orientation to creatively capture the landscape. Here are three reasons to do just that.
How To Get That 'Wide-Angle Look' in Landscape Photographs – The wide-angle zoom lens is known as the "go-to" lens for landscape photography. It creates a distinctive dramatic look that a wide-angle lens can create. Here is how to compose for and get that look in your landscapes
Lofoten, Norway: A Landscape Photographer's Dream – Many of us can't travel far from home at the moment, however we are dare to dream about the day we can. A place to put on your bucket list, especially if you love landscape photography, is Lofoten, Norway.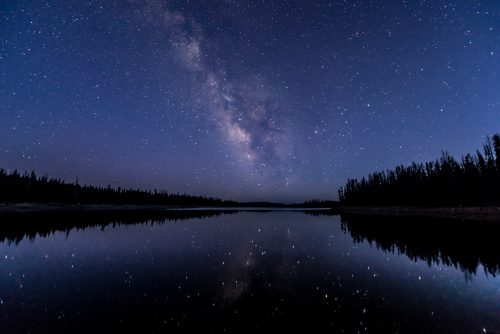 Cold weather is the best time for night sky photography and star-scapes – Cold weather provides an awesome opportunity to observe the night sky, and even capture it with your camera if you don't mind a little prep work. Here's why the stars are so clear in the cold, and some tips for capturing the night sky in all her majesty.
Van Life in Australia with Photographer Charlie Blacker – Van life is a lifestyle taking the photography world by storm. This clutter-free, simple, carefree existence is particularly appealing for those who love landscape photography. In this article, we hear from Australian photographer Charlie Blacker about his van life and learn a little bit about this movement.
Best photo editing software: Make your images even more striking – Finding the best photography software can be confusing, especially if you are a beginner. This article outlines the best photo editing software, and does so by useful categories so there is something for everyone.
The essential sunset photography guide – While it may seem cliched, capturing a beautiful sunset where mother nature is on full, majestic display is still on every photographer's bucket list. In this guide, you'll get the tips and techniques required to capture a sunset that is worthy of the scene on display every day.
If you love landscapes and want to take your landscape photography to the next level – or capture photographs like the ones above, then take a look at the The Complete Landscape Photography Guide.