Street photography tips, escaping a creative rut and a history lesson in 8 cameras
Collating interesting and useful articles from around the web for your edification and benefit is a joy. It is amazing the breadth of topics there are on our favorite subject – photography. Here we have some tips on street photography and escaping a creative rut. We also have an interesting piece on whether the iPad Pro meets our needs, a guide to the best low light mirrorless cameras and a wonderful article on the eight cameras that changed the face of photography.
So grab a cup of coffee and enjoy this collection from around the internet!
Beginner's Guide to Street Photography & Photographing Strangers – One of the most difficult things about street photography is capturing that decisive moment. Photographing strangers in this scenario is a skill that (particularly if you are slightly introverted) needs to be honed. Here are some great beginner tips on street photography and photographing strangers.
Does the iPad Pro Meet the Needs of a Photographer? – A lot has been said about the iPad Pro. It is a wonderful and light device that potentially offers photographers powerful editing ability onsite, while not having to lug around a computer. So does the iPad Pro meet the needs of a modern photographer?
How to Escape your Creative Ruts – Lacking motivation? Can't see the photography "wood" for the "trees"? If you find yourself nodding in agreement, you'll find this video helpful. Here we get some great advice on how to get out of those creative ruts that we all sometimes find ourselves in.
The Best Low Light Mirrorless Cameras in 2021: A Guide – In this guide, you'll find a comprehensive review of the very best low light mirrorless cameras that you'll covet in 2021. The guide covers options from all major brands and all price ranges so you are sure to find a low light mirrorless that will suit your needs.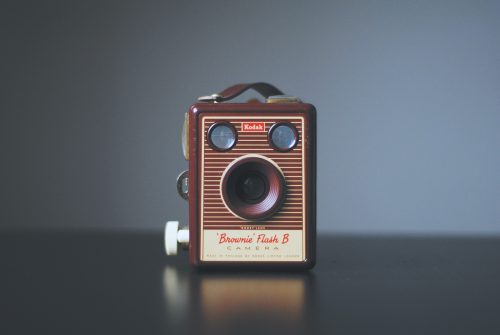 Eight Cameras That Changed The Face Of Photography – A fascinating article that provides a historical perspective on photography technology by highlighting some amazing cameras. Indeed camera technology is ever-changing but there are some cameras that really took photography to the next level – they initiated a disruptive jump so to speak – and here are eight of those cameras that changed the face of photography.
Taking great street photography is not only about being there, it is also about great composition. Maybe you are interested in street photography or perhaps you want to take striking images like the on above by Lewis Parsons this means getting photography composition right. If you'd like to get better at photography composition and really understand the basics, so that you can take your photography from average to awesome, you should take a look at Kent DuFault's Understanding Composition.