Grab A Coffee And Catch Up On What's Been Happening In The World Of Photography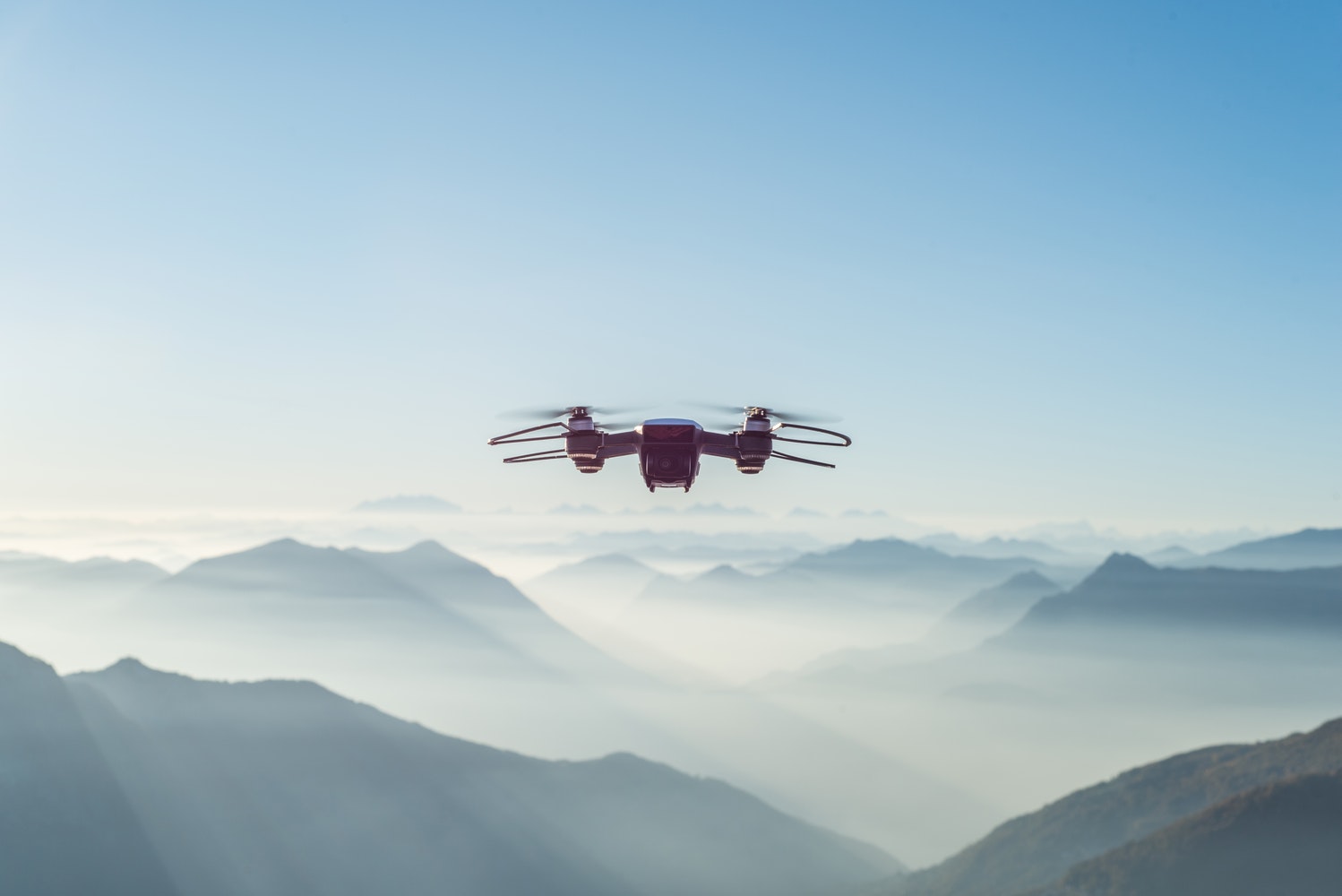 Keeping it up with all the ton of photography related news is hard; but don't worry, we are doing the hard work for you! Welcome to a monthly wrap from the fantastic world of Photography.
HARDWARE & GEAR
Nikon D6 on Sight
Nikon will still give their iconic flagship DSLR one more push. This camera is expected according to Nikon Rumors to see the light officially in 2020. It will feature IBIS and more capable 4K video recording, among many other great features. It is expected to be a highly versatile camera, and you can follow more about it here in this thread.
External EVF
Wait, what? Yeah, there is an external electronic viewfinder that you can but for $2,450. This is, of course, something a professional video production could need, but it is still fun to know more about it.
Pentax 10-17mm gets Updated
You all know about the Rico-Pentax bond, and Ricoh announced that they will update the iconic Pentax fisheye zoom lens. It will be updated with some new coatings and exterior materials as well. You can pre-order it now for $499.95, and that hood looks impressive! There are some sample shots, and it seems that at 10 it is quite fishy, but in a decent way, and at 17mm, the distortion doesn't bother at all.
G5 X II and G7 X III Announced
I know that I haven't always been entirely subjective when it comes to Canon, but their PowerShot cameras are real jewels. It is like there are two Canon companies sometimes: the one sticking to bulky DSLR cameras that can't fully move to mirrorless; and the magnificent Canon behind these cameras. The logic with these G cameras is that smaller the number, the more powerful the camera. Pretty much like with their DSLR cameras. And oh boy, these can cost almost that of entry-level DSLR cameras, and they totally beat them out. Here you can preorder the G5 Mk II ($899) and here you can check out the G7 MkIII ($749). If you are a Canon fan, and you like street photography and vlogging, then try any of these, you won't regret it.
Goodbye Spherical Aberrations
This past week Rafael González-Acuña became a star in the photography world. He is a very young physicist who has solved a problem that has been haunting optical engineering for more than 2 millenniums. Thanks to Eduardo Machuca, we can get a better glimpse of the highly technical paper behind this solution. González-Acuña, along with Héctor A. Chaparro-Romo, has developed a solution for something they have called "bi-aspheric singlet lens", and here you can read the formula for yourselves.
New 50mm Options for Leica Shooters
Artisanal manufacturer of atypical lenses for Leica or Leica M cameras MS Optics has recently unveiled not one but two 50mm lenses, one with a maximum aperture of f/1.5 and the other one of f/1.0. The prices vary between $1,200 for the f/1.5 and $1,700 for the f/1.0. This gives us a pretty good idea that these are definitely away from conventional third-party lens solutions. You can preorder them both at Japan Camera Hunter.
Holy 600mm
Ryan Mense shared an article via Fstoppers in which he talks about a magnificent beast, the Sony FE 600mm f/4 GM OSS lens. He says that this lens is "their first true bird photography lens". You can start drawing some conclusions about it by reading that brief quote. The lens is made for professional wild-life photographers as well as professional sports photographers. However, if you are a serious hobbyist willing to invest $13K in a powerful tool, then this lens is for you.
3D Printable Edelkrone's FlexTilt Head
You have likely stumbled into this innovative looking tripod head at least once on the web. This is a very flexible head solution that enables photographers to act extremely quickly while still keeping their cameras attached to their favourite tripod legs. The head has a retail price of $149, but if you want to save some extra bucks and have the experience of making your own, then you can get it as a 3D printable. You'll just need to buy some CNC machined aluminium parts to get a flawless experience. Here you can download the printing files and here is the assembly guide.
Digital View Camera
Cambo cameras have quite a legacy in the exclusive world of field view cameras. After Fujifilm released the GFX medium camera system, they designed and developed the ACTUS-GFX. This is a system that allows GFS users to transform their camera into an actual digital view camera. This has a lot of pros, especially for landscape and architecture photographers. If you are curious about the difference between relying on what your camera has to offer, and the precise view camera movements, then you need to watch these two excellent videos. After the GFX-100 appeared, many people have been asking the guys from Fuji Rumors about the possibility of having a Cambo Actus-GFX for the GFX-100, and the answer is quite promising.
Hasselblad X1D II 50C
The new X1D Mark II is here, and it could be a coincidence, but it might be related to the GFX-100 in appearance. You can read more about this promising camera here at their official site, and it will cost $5,750, body-only, of course.
Canon Explains it to Us
So, I've been saying for quite a long time that Canon does make great lenses, and recently they shared something quite exciting for Canon shooters. Here in this video, they explain what many Canon users have been doubtful about, the main difference between their EF and RF lenses. And in this video, they talk about RF technology. If you are not a Canon user, don't worry, it is an excellent video for understanding the math behind the image wonders of mirrorless camera systems. Basically, the relation is this, the shorter the distance between a lens' end and the sensor, the better the resulting image.
Nikon Gets Serious about Mirrorless
Nikon has confirmed that a D5 (their current flagship working beast) equivalent will be available in mirrorless format in the near future. This is fantastic news! Finally, these folks have understood that the days of the DSLR are numbered and they won't be left behind. There is a very brief quote available here, which I translated via the very trusty Google system (so pardon my google, but you get the gist…):
Nikon will introduce the top model of mirrorless camera. Although the time is not public, President Kazukazu Madate clarified according to coverage of the Nikkan Kogyo Shimbun. Top model D5 of digital single-lens reflex camera.
Go Home LensBaby, You Are Drunk
Nah, just kidding, but this really makes me nervous. LensBaby has released a new filter system that frankly looks very odd. The system allows you to attach various artefacts so you can shoot right through them without the hassle of holding them with your hands. This is a practice that we have all done at least once in our lives, so why not? The system is called OMNI Creative Filter System and will cost you $99.95. You can add the "Crystal Expansion Pack" for an extra $49.95. The concept of this system is a simple, elegant, and innovative alternative to shooting through handheld objects. Do you want to see this quirky artefact in action? Click here!
Anamorphic Lens for iPhone
Premium iPhone gear manufacturer SandMarc has released an anamorphic lens for iPhone, pushing filmmaking even further. This looks well built, as it comes with a multi-element design, multi-coating and anti-reflective glass too. Watch this video to learn more not only about it but also about anamorphic lenses. Honestly, I had very little knowledge about them beyond the way they render light reflections. You can get the lens here, and it will cost you $159.99. This is a fair investment, considering how powerful iPhones have turn out to be in terms of filmmaking.
New Legs and Heads by Slik
Slik is a premium tripod manufacturing company and has released a whole array of new carbon fibre tripod legs and two pretty versatile yet robust tripod heads. Prices vary, and you can find them all here.
Drone Lighting Escalated
Drone lighting has become a thing, and the limits depend on the photographer's creativity behind the scene. Lume Cube has been developing portable yet extremely powerful lighting solutions for quite a long time. Now they have introduced a new strobe made exclusively for drones. This light has a very unique purpose, working as a safety system as drones get more and more regulated by the FAA every day. You can find them at their regular drone lighting store, and they cost $49.94. If you are a serious drone user, you'll know the importance of anti-collision lights. And if you are a newbie, then you should know the enormous responsibility that you have in your hands.
Apple Watches You
Just a funny sentence, what is true is that Apple might release a watch with a camera soon. Let's face it, you saw this one coming, even the Jetsons used them. Although it seems that it will be kind of weird, as we can read in the patent form. It says that a camera is at a distal end of a camera watch band that attaches a watch body to a user's wrist. You can read more about it and even watch the concept here.
Ultra Macro Lens for Canon
Venus Optics Laowa makes some wacky lenses, and they have just released a lens that can compete with a microscope. If you aren't familiar with macro lenses, let me explain it briefly. Regular macro lenses have a 1:1 magnification ratio, which means that anything can be focused to fill the sensor with exactly the real size. This lens, however, is a 2:1, ergo it makes things appear to be double the size of how they really are. This, in theory, puts this lens within the microscopic range. This is the first 100mm 2:1 Macro lens, and it has a maximum aperture value of f/2.8 as many other 100mm macro lenses available on the market. Get yours here for $449.00 and learn more about it here.
New "cheap" Leica
Leica is always making some efforts to attract newcomers to their coveted system. They release several "low budget" cameras every year. So they have recently announced the Leica M-E Typ 240. This is an upgrade to the Typ 220 (so the 220's price should fall down a bit, like $4.99). It is still a rangefinder camera, which honestly, is a fantastic system. The M stands for "Messucher", which is precisely that, Rangefinder. This system has the benefit that you don't stop observing the scene while pressing the shutter button, DSLR users will understand what I'm saying. You can get to know more about this "low budget $4K" camera here, and you can order it here too.
SOFTWARE & APPS
Enhance Light with Photoshop
Honestly, I'm not a massive fan of heavy post-processing, but there is no harm to know more than you may need. Here Adam Welch shares with us a brief yet comprehensive guide on how to really enhance weak light beams in Photoshop. This is of course intended for actual light beams, but that was rendered poorly with a camera. He shares a pretty specific scenario, so you'll have to be creative into applying it to your image needs.
Capture One for Free
I almost fell off my chair when I read about this. You can use a less complicated version Capture One for free as long as you want. Although there is a catch, this will only work for you if you have a Sony or a Fujifilm camera. Sony and Fujifilm are making the best cameras on the market right now, and even software manufacturers are getting on board. The only thing that you have to do is to download the Capture One 12 installer, install it, and select "more options" on the welcome splash screen. After that, simply select which express version you'll be using, and that's it!
Get Rid of Annoying Tourists
Say hello to the Bye Bye Camera App, which automatically removes (in sometimes a not so perfect way) tourists ruining your shots. You can get it here and is currently available only for iOs. Of course, don't ask this app to do too much. But like everything, it will get better.
IN THE CROWD-SOURCING WORLD
Canon Funding a Camera via IndieGoGo
Alright, I know that it is wise to develop products in a sustainable way. But this is just ridiculous and even lazy for such a huge company. Canon, you have a vast marketing unit, you don't need this to know if a product will be welcomed by your audience or not. Alright, maybe I'm just old fashioned. Maybe crowd-funding could actually be something that large firms use, but it doesn't feel right. The camera looks like a fun product, but I do have my doubts about it. And come on Canon, I bet that colossal marketing team is costing you more money than actually manufacturing this powerful key-ring.
Mini Product Photo Studio
I've seen those do it yourself "portable" lighting setups, but honestly, this is worth the non-effort. It will be quite pricey but it is such an elegant solution that I think is a pretty wise investment. The photon module system seems to be the only thing you'll ever need (besides a camera of course) in terms of tabletop photography. Get more information about the project here!
SOME STORIES
Hasselblad on Space
Photography has the ability to change the world as we see it, and for one of the most amazing feats of human exploration, it was there to record it. Hasselblad was behind the massive project of making a camera suited to space. They released an enjoyable and easy to read press release back in 1969 when Apollo 13 landed on the moon. The cameras that flew aboard the mission with Aldrin and Armstrong where some Hasselblad Electric Data Cameras with Reseau Plate, Zeiss Biogon 5, 6/60 mm, Synchro-Compur shutter. You can read the whole original press release from the Mighty Swedish company here.
Apollo 4, 1967
And speaking of Apollos, you need to read this magnificent story shared by Ed Bernd Jr about how he managed to take a long exposure during the daytime with the sun rising in the background. It is tough to imagine such a photograph, but thanks to Ed, we have this beautiful shot of the rocket piercing the clouds in a straight fiery line.
Photography Saves Lives
As I always say, Photography Changes Everything (yeah, I'm still quoting this book with that idea), and can even save lives. Dan Watson was flying his drone when he spotted something no parent would want near their children, a shark… He saw the shadow and yelled at them to get out of the water. Everything ended quickly and safely for both children and the shark. You can watch the before and after shots here.
The Moon in Motion
I stumbled onto a video made by Phil Hart that will blow your mind. It features the total solar eclipse from 2017. It was recorded as "seen" on the Tetons, and it required 7 cameras and almost 2 years of post-processing. Enjoy! It is one of the most beautiful things I've ever seen.
How the GFX-100 is Made
I have always had a passion for knowing how products are made. In fact, it was the main reason I decided to get a Master's degree in quality, solely for the curiosity of knowing how to make things with consistently high quality. Here in this video featuring Trevor Tan, you'll get a concise yet satisfying glimpse of how the GFX-100 camera is made. It is like combining top-grade pharmaceutical manufacturing with fine jewellery making. It is simply mouth-watering. The GFX-100 is definitely a game-changer, and I can't wait to get my hands around one of them.
Photojournalism is Being Shut Out of Journalism
Ok, maybe my title here is a bit exaggerated. However, after reading this story written by Wasim Ahmad I can't help it. The lack of photojournalism classes, combined with the increasing practice among agencies to rely on more immediate photographs from the public, is removing photojournalism from journalism…the story is worth your time
National Geographic Travel Photo Contest 2019
It is that time of the year, and here you can take a look at some pretty stunning scenes from around the globe. Here you can see the photos that did well in the contest. Personally speaking, there are a couple of photographs that will stick in my memory for a long time.
Don't Drink and Fly
At least not a drone, since it is now illegal to drink and fly a drone in Japan. I really can't imagine how the authorities will actually enforce this, but it could get you in some serious trouble, at least in Japan.
"Need" vs "Nice"
Mattias Burling makes very comprehensive videos, and here he shared with us a video on some overrated camera features. Here you'll find some features that people tend to call "deal-breakers", but they won't really stop a decent photographer from taking great photos.
Photographers and the News
A dull trial turned shocking experience for photographer Tom Fox. He was about to enter a court in downtown Dallas to cover a trial. But suddenly a heavily armed man opened fire near where he was. You can see the most shocking photograph here published by the Dallas Morning News (the agency which he works for). But what is extremely shocking to see is how close Fox was to the shooter… Photojournalism should be taken more seriously by universities and media. Watch this video to hear about Fox's experience first hand.
Maybe You'll Listen to Madonna
Sociologists, philosophers and thinkers have warned us about the risks of social media. But very few people have actually listened to these academics, so maybe (just maybe) people should start listening to Madonna… Here you can read more about her perspective on how Instagram is designed to make people feel bad about themselves. "You get caught up in comparing yourself to others. I think Instagram is made to make you feel bad. People are really a slave to winning people's approval." she said.
On Large Light Sources
Adorama has been making insightful videos for a long time, and last week they released one on dealing with large light sources. These sort of lighting sources are great. But they come with a big downside, their size makes them troublesome to carry around. If you are geeky enough, then you should read about the beautiful inverse-square law.
Canada Based Model Gets Injured During a Photoshoot
Photographers and models alike NEED to see this story, it is quite graphic (at least for Instagram and Facebook double moral standards) but anyone dealing with modelling needs to be aware of this. This is the story of Robyn Lee, a freelance model that got seriously injured with fire during a reckless photo-shoot.
About Unsplash
Many people really don't get what Unsplash's angle is. I even got contacted once by a guy from Adobe to hear to my personal views on Unsplash. For me, it is a tool for managing exposure for free, but for some photographers, this isn't good for their businesses. Some say that it is even wrecking the photography industry, and there are some things that you need to know about it. If you are interested in knowing more about Unsplash, you need to read this piece from Carl Spring. As I said in the past to the Adobe folks, Unsplash could work for some photographers, but it definitely won't for others.
Trackside With F1 Photographers
The exclusive guys from F1 have released a 4ish minute video about the experience of being an F1 photographer. This job is, as you'd expect adrenaline-packed. It is a wonderful insight to learn from these professionals doing this exclusive job.
FILM & PHOTOCHEMICALS
Beware of Fake Fujifilm Negative Film
Especially if you run a lab. A fraudulent film using Fuji's logo has appeared in the market, and the significant risk is that it might ruin minilabs. If you use a regular development process, then you might get some wacky results, but nothing to worry about. The problem will be for labs developing this "C-41" film, and it will, in fact, ruin the whole chemical inside the machine. So be careful folks if you run a lab. Also, shooters, if you see this, develop it through regular C-41 process rather than taking it to a lab. Read it from the guys from Fuji Rumors here.
BAGS, STRAPS & BEYOND
Wes Anderson Mode: ON
If you love Wes Anderson's movies, then this is a must for you. Quickly backed at Indiegogo, the Spectachrome shades by Tens Sunglasses promise to give us the Wes Anderson look, in real life! They are in their words "Sunglasses with a custom filter lens inspired by the whimsical colour palette of Wes Anderson films". You can back them here, and they have already surpassed their goal by 570%. Watch their video here, it is fantastic.