Keep Up With Photography Related News Here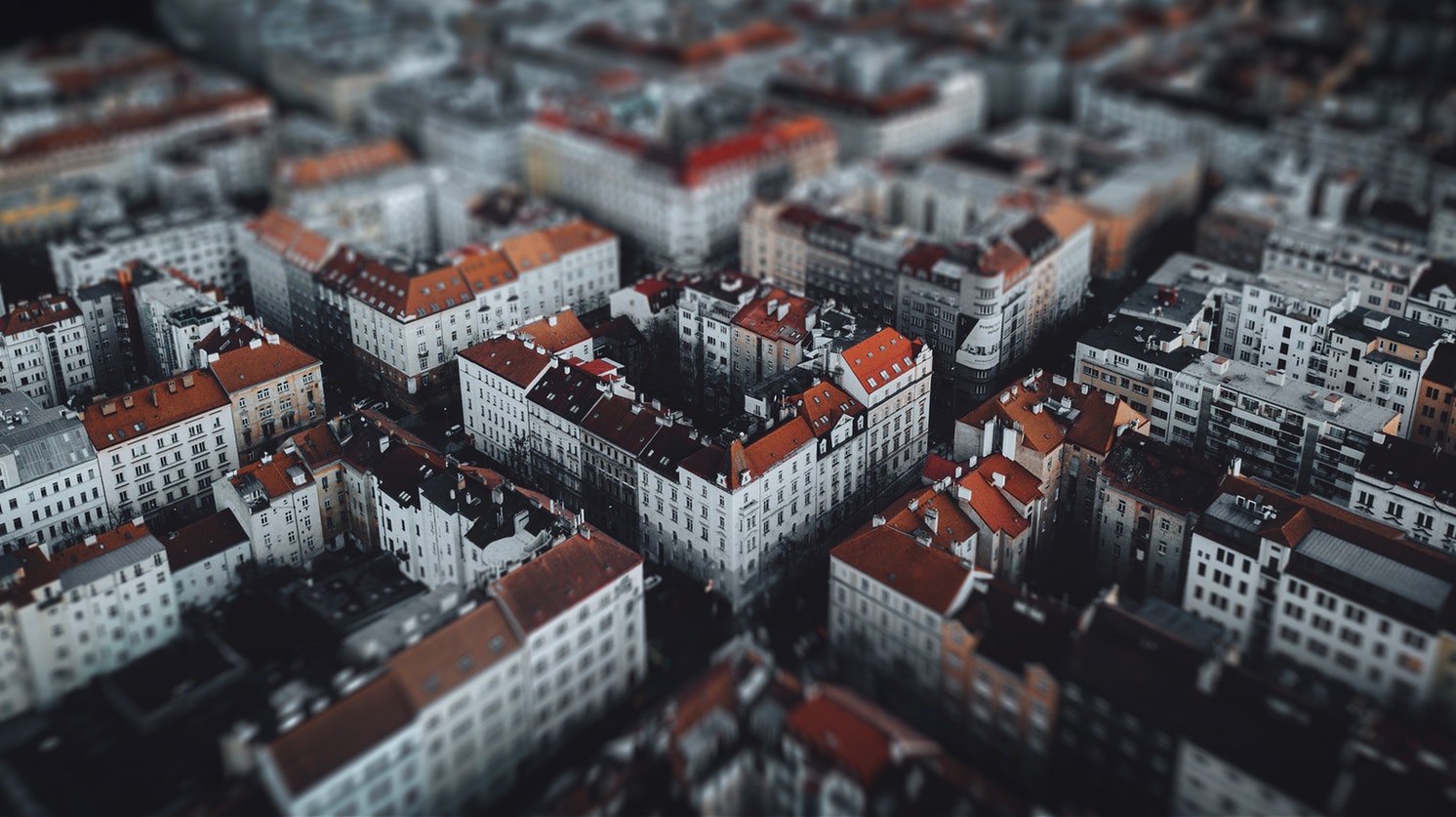 Keeping it up with all the ton of photography related news is hard; but don't worry, we are doing the hard work for you! Here are some highlights from the fantastic world of Photography.
HARDWARE & GEAR
What about a 100mm f/1.4?
I remember having a combination like this one with my Pentax film cameras by using a 2x teleconverter (in those days they didn't lose light stops) and a 50mm f/1.4. But now this lens is possible thanks to Zeiss. The new Otus 1.4/100 is precisely this, and it promises to deliver excellent image quality thanks to its low sample variation, outstanding imaging performance, and superior build quality. But there is more, the lens is designed for Full-frame cameras, but they are talking about giving its users "the quality and look of a medium-format system", whatever that might be. You can find a lot of cool details here but don't expect it to be cheap ($4500).
Canon's 63MP FF Sensor
There are a lot of technicalities around the leakage of this 63MP sensor, but in simple terms, it can't be for their latest EOS R. So why bother anyway? Who knows, we can only guess that their marketing strategy is telling them that consumers want more and more megapixels rather than dynamic range. This sensor will have a DR of 12EV.
A Good Next Step
Upgrading to your next lens beyond the mighty useful kit lens (I will always be a great defender of the 18-55 no matter its crappy quality) is always a challenge. If you have noticed that you might need something quite general, but with a little bit more zooming capabilities, then this new lens by Tamron might be a good upgrade.
This lens has a rather long name (35-150mm F/2.8-4 Di VC OSD Model A043), but in simple words is a 35-150mm with a nice aperture of f/2.8-4. Compared to the kit lens, this fellow will give you lots of joy and creative capabilities as well. This is a lens designed for DSLR cameras, and it will have a decent price of $799, and it will be available for Nikon on May 23rd and for Canon on June 20th.
On CMOS Sensors
Here in this piece written by Jason Row, you'll find perhaps the best explanation I've ever read about CMOS sensors. I'm nowhere near being an engineer so I really appreciate when folks can dumb down things for me so I can actually understand them. This piece is quite a treasure of digital photography.
Up to 8 New Lenses for Canon (in 2020)
So, according to the rumours from Canon Rumors, there is a loose roadmap showing up to 8 lenses for 2020. Canon has been really good at making lenses, and we hope that this time they nail it for good with their systems. Here is a list of the recently patented optical formulas from the brand with C. Their recent Canon RF 28-70mm f/2L USM Lens is a proof that they can really make some impressive optics, although the prices are so high that well, just a few can access to them.
New Action Camera from DJI
When we think about DJI, we think about drones, sorry for that but it is true. Nevertheless, they have released an action camera which looks interesting, especially for those creating content as vlogs or casual, but serious videos. This compact fellow comes with a 1/2.3″ sensor and an f/2.0 aperture lens. It has a shooting ratio of 60fps at 4k and 12 mp photos as well. The price tag on this drone-detached camera is $349, and if you want to know more about this camera visit their site.
85mm f/1.8 Stabilized Lens for Fuji
And at a low price too. There are several X mount lenses in the market since the guys from Fujifilm skyrocketed their sales. Any serious portrait photographer will acknowledge the 85mm length to be the quintessential lens for portraits, so this is a spectacular new lens for people just entering the world of portraiture. We are talking here about the Viltrox PFU RBMH 85mm f/1.8 STM Lens for FUJIFILM X, an autofocus 85mm for only $379.00. You can read more about the specs of this lens (and its brothers) here.
Powerex MH-C980 8-Cell Charger-Analyzer
Jordan Bush is probably a mad battery scientist, and he gave us an impressive review of the Powerex MH-C980 8-Cell Charger-Analyzer. We don't need to tell you what a big deal it is to be able to recharge batteries, and not every battery is a special Lithium-ion one. Take a look at this review to see what this charger is capable of doing. Oh, and Jordan's DIY charging station is a delight to watch too. This charging beast has a price of nearly $80.
5th Generation of the Fujifilm X100 Series
As a Fuji X100 user, it is always a big deal for me when they announce the next generation of their systems (even when I know I won't buy it). The great thing about this fixed lens camera is that it pushes you to stop thinking about gear and just shoot, it is a fantastic feeling indeed. The trusted guys from Fuji Rumors have announced this past week that this fellow will only see the light in 2020, so there will be plenty of X100F for a while. I really can't imagine what they are going to do to improve this beautiful camera.
The Totally Unnecessary Piece of Gear
A $138 lock that looks like a Leica everybody.
SOFTWARE & APPS
Did you say Photoshop?
Dunja Djudjic published a very complete list of 100 Photoshop plugins to need to get. Our advice is to browse them first and then make decisions based on your own needs, there is nothing more awful than going nuts with packs and then just storing them forever. This huge list is divided into resources for Photographers and Designers, which makes sense since Photoshop is really a graphics package and not photography development software.
ColorChecker Passport 2
To reproduce colours (something totally natural to our brains) cameras have to combine Red, Green and Blue to show us colours almost as precisely as we see them. The same logic applies to screens, hence the need to keep everything as calibrated as possible. The Passport ColorChecker by X-Rite has been a long trusted tool, and guess what, they have recently updated it. Here Usman Dawood explains not only why we should get one but also how to use it.
300 million ready for you to use them
From academic purposes to modest business models, creative commons has been quite a salvation for the world thanks to their copy-left policies. There are several ways in which creators allow others to use their work, but the important thing is that this builds a collective consciousness. The latest update on Creative-Commons' search engine is impressive and could be very useful for the entire world. They promise more than 300 million images ready to be used from several sources retrieved thanks to the Common Crawl dataset.
About the Photographer's Website
There is a time in the life of a photographer in which the question about getting a website starts ticking harder and harder. A website is a powerful asset that takes you to the next step. But how much is enough? Well, the cardinal rule you have to follow is that the important thing about this sort of site is the photographs, nothing else matters, period. Tihomir Lazarov shared with us a brief yet insightful list of things that should be considered when building up a photographer's website.
Instagram Wants Us to Focus More
At least that is what they say. Lars Rehm shared a detailed article on this new move from Instagram in which apparently they want people to focus on content rather than vanity metrics. That sounds really nice, but frankly, there is something more profound than that, there is a human behaviour thing involved, and it will be tough for Instagram to get rid of that vice they cultivated in peoples' minds.
FILM & PHOTOCHEMICALS
New Black and White Film from CatLABS
These folks specialise in traditional photographic equipment, and they have it all from large format to film processing and darkroom gear. Last week they announced their ISO 80 120 film, and the best part (besides their gorgeous packaging) is the $5.55 price. Buy it and get the recipes here.
BAGS, STRAPS & BEYOND
13L Cube Insert
Think Tank has quite a name in the camera bag market, and these accessories are never enough for a photographer. This cube is not your regular padded insert since it is a bag too. It enables its users to transform their favourite backpacks and rollers into more powerful bags. Watch this video to get a better idea of what this $60 insert is capable of doing for you.
SOME STORIES
Investing in Photography
I remember considering this crazy option after reading the 2018 sustainability reports from Fujifilm, and honestly, it seems to be a very sane thing to do. Here Wouter du Toit shows us his very own and personal opinion on several photography-related companies in terms of stock investment. He isn't a financial analyst or guide, but it gives a very decent clue of how to analyse this mysterious world.
Tilt-Shift Lenses Price Explained
If you are an everyday photographer, you've already noticed that there are some oddly designed lenses called "tilt-shift", and you may have wondered "why are these lenses so expensive?". Here you'll get a fantastic explanation, thanks ZY Productions.
The Dusk of the Paparazzi Golden Era
Allison Schrager interviewed Santiago Baez, a 30-year paparazzo veteran, and we get some valuable insights into how these guys make their living. With the current social media dynamics, it is no surprise that this job is destined to eventually fade away.
Richard Kavlar on Street Photography
The art of street photography is more and more questioned as the years go by. Many people are fond of this genre, making it even more difficult to produce meaningful and outstanding work, nevertheless, there are still many photographers managing to do it. Here Richard Kavlar shares with us his own vision on street photography, and it might give you a hint or two on what needs to be done to stand out from the crowd when hitting the streets.
IN THE CROWD-SOURCING WORLD
Somebody Tell Yashica to Stop
After their digiFilm Y35 fiasco these folks are still giving it a go, and with another Kickstarter campaign. They plan on doing not one, nor two, but three cameras by the end of 2019. They also are doing something related to film, and we just hope that their C-41 film won't end up being a black and white film (or maybe yes, we aren't sure yet).