Kick Back And Relax – Here Is What's Been Happening In The World Of Photography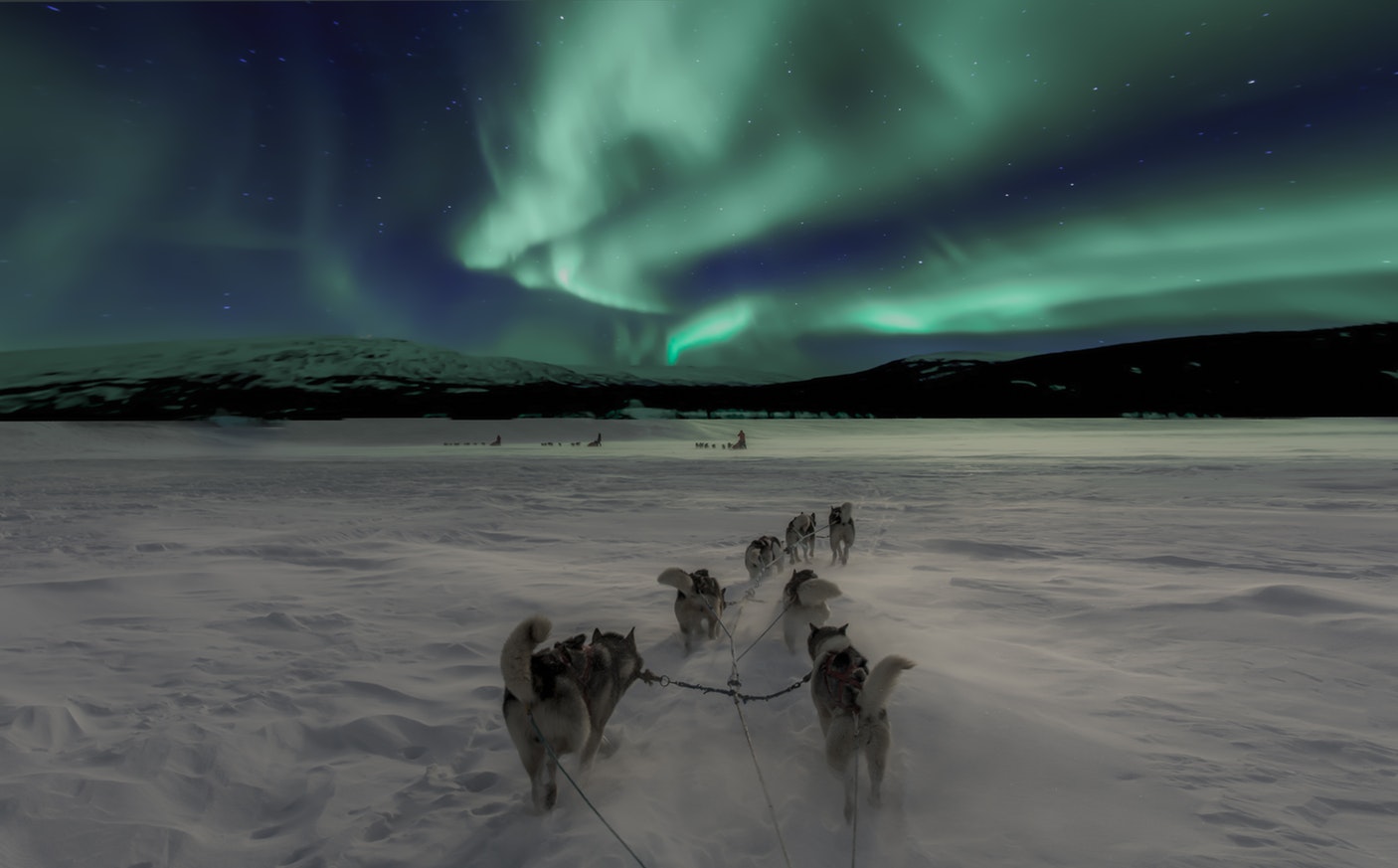 Welcome back to Epic Edits for 2019 – here we sum up what has happened over the last month in the world of photography.
We hope you are enjoying our weekly wraps and we look forward to bringing you interesting tidbits through 2019
HARDWARE & GEAR
New Olympus Recently "Leaked"
Olympus has made some really interesting breakthroughs in the world of photography in the recent years thanks to their powerful mirrorless camera systems. Yet, they haven't announced something new since 2016, so it is about time to have a new camera from them. Here you can see some images of what seems to be a pretty badass mirrorless camera under the title of "E-M1X".
Palette Looks Interesting
Getting physical in photography is a real pleasure, and some companies have been developing controllers for making post-processing a better experience. We just stumbled into Palette, a modular system that looks pretty interesting and might be the right tool for your workflow.
For Sigma, Size Matters
Sigma latest ART lens is huge (really, it is massive), but is great. It is obviously not for the lightweight photographer out there, so don't let the 40mm focal length setting trick you (especially if you have been used to shoot with the 40mm f/2.8 pancake lens from Canon). It is pretty sharp, and it might be the right lens for you if you like having context on your photos but are not a huge fan of wide angle lenses. Oh, and Sigma gives their word that this lens has a cine quality as well.
f/0.95 From Nikon
Around the release of their mirrorless full-frame camera system, Nikon also announced an extremely fast lens (58mm f/0.95) and everyone was excited about it. Thanks to Yusuf Kathawala (who got access to a prototype of the controversial lens) we can see how massive this lens could be (if they don't slim it down).
See You Later X-T30
According to Fuji Rumors… well you can figure it out based on the heading, X-T30 on short sight for 2019.
The Most Popular Lenses of 2018
After reviewing several lists, we decided that this one by Fstoppers gives a decent amount of information about the most popular lenses of 2018. Traditional Canon lenses are still very demanded, and that is no surprise since they have had quite a huge segment of the camera market despite their bland efforts in mirrorless camera systems. It is pretty interesting to see how the Nikon AF-S NIKKOR 500mm f/5.6E PF ED VR Lens (an almost $4K with tax and other fees lens) is surprisingly popular among sales.
The Most Popular Cameras of 2018
Well, of course, if there is a list for popular lenses, there is also one for popular cameras. This has been quite a year for mirrorless camera systems, and we are surer than ever that they are no longer the future but the present.
Canon and Nikon finally understood this (sort of) and joined the party that started more than five years ago. Here Canon doesn't appear at all, and it belongs ultimately to Sony and Fuji.
Panasonic GX9, Mighty and Compact
It is important to talk about good cameras that aren't the most popular of all. That's why we've decided to mention the very interesting Lumix DC-GX9 from Panasonic, a fascinating and versatile camera for both photographers and videographers that need a sleek camera by their side at all the time. This is a micro four-thirds camera with a 20.3MP Digital Live MOS Sensor and a very interesting tilting electronic viewfinder, which makes it outstanding for both video and street photography.
90mm F2.8L IS Macro lens from Canon
Well, this isn't official yet but recently published patent from Canon suggests that this will be a real thing in the short future. Here you can see some interesting information about new lenses from Canon.
Irix lenses now fully compatible on Canon EOS R mount
Irix is a Swiss lens manufacturer announced that they have made it possible to release Irix lenses that will be absolutely compatible with Canon's mirrorless bayonet, the EOS R mount. These are the available lenses:
Irix 11mm f/4
Irix 15mm f/2.4
Irix 150mm f/2.8 1:1 Macro
The More The Merrier
If Huawei made a phone with 3 cameras, then the more reasonable thing to do is to make a phone with more cameras. Nokia, is aiming that with their rumoured Nokia 9, with 5 Zeiss cameras. This is just getting insane, it even reminds me of this weird looking camera that didn't reach popularity.
SOFTWARE & APPS
Forgotten App that Reveals Forgotten Places
Oh boy, this is going to receive some both big love and hate from urbex photographers. Forgotten is an app that shows forgotten places so you can get access to them easily. Truly not what the pure spirit of Urbex Photography preaches, but it could make it safer though. The app is pretty new and you can find it for iOs and Android.
A.I. Is Getting Closer To You
Nah, just kidding, it isn't what you think (but yeah, it is getting closer). You don't need to be a photographer or a graphic designer to be on the need of removing a background from a photo. Almost everybody needs this at some point, so we think that this solution is more for the masses than the pros, still, it seems interesting indeed. Try the Remove Background web app if you need to remove some background from a photograph, it is free and you don't have to do anything at all (just upload the image of course, or paste the URL).
SOME STORIES
Learn Something from a NatGeo Photographer
Whenever we think about professional and adventurous photographers, we tend to think about certain magazines or agencies, one of them, of course, is National Geographic. We stumbled with an old documentary film published in 2011 that is still pretty valid today, and you can watch it here. The documentary photographer is about the veteran photographer Sam Abell.
Photographers Banned from A Hospital
In case you didn't know, birth (actual birth labor) photographers are a thing, and they actually produce some truly fascinating photographs. Nevertheless, a major hospital in Australia has banned the presence of professional photographers during childbirth. So, if you are near Queensland, and you want the process to be documented by a professional photographer (or even anyone at your side) then you should consider a hospital with less strict policies.
LensCulture Did it Again
LensCulture is one of the biggest names in photography, especially for their huge emerging-talents exposure efforts. They have recently released a list of the favorite 15 "conversations" (which are basically interviews) with photographers, artists and specialists from 2018, ENJOY!
Thieves Stole $50,000 of Camera Store Equipment in Less than a Minute
And no, they didn't take just a couple of Leicas. The robbery took place at Hunt's Photo and Video in Manchester, New Hampshire in the United States. NBC10 Boston initially broke the story and published the CCTV video captured of the theft in order to spread the news. The broke the store with an axe, and with plastic crates, they swiped the place in no time. You can see the footage here.
It is Real, Quality is Decreasing
We knew something bad would happen by the increasing practices by news agencies and magazines of downsizing their photography crews. A lot of people have been arguing around this topic, and finally, proper research has been done. They have analyzed photos on 4 criteria:
Informational or images that lack aesthetic.
Graphically appealing, or photos that have been taken at interesting angles or perspectives
Emotionally appealing: Photos that capture the human element of subjects.
Intimate: Photos that create a private connection with the viewer.
The research reflects that 82.2% of non-professional photos were simply information and lacked visual aesthetics and emotional connection. On the other hand, more than 50% of professional photos presented that unique thing that makes them actually meaningful.
THE BOOKSHELF
Tulsa by Larry Clark
I just received a copy of Larry Clark's most famous work, Tulsa. This book is not your typical photo book and is strong viewing. Nevertheless, it is a delight if you love photo essays and documentary photography. Here he documented the young and wild people from the youth culture of Oklahoma after the social convulsions that rocked America in the 1960s. You can find it a very decent price at Amazon. Originally the book was published in a limited paperback version and was reprinted in 1983 as a limited hardcover edition.
IN THE CROWD-SOURCING WORLD
Hey There Palitra
It is always nice to have a richer physical experience while sitting behind a screen during post-production in photography. Palitra seems to be the perfect companion for many photographers and retouchers that want to give their workflow an extra push. Their campaign is live now, and they don't need much to make it a thing.
BAGS, STRAPS & BEYOND
Another Great Bag by Wotancraft
The Ryker bag is aimed at Leica users, but it can be used by many others too. It is pricey, but it looks amazing and it won't fade away easily. Here you can see a detailed review made by the folks over at FStoppers.
Tenba Ridged Lens Capsules and Pouches
Keeping our lenses safe is always a must, and Tenba just released some really nice looking "capsules" that promise to keep your optics highly protected. They seem like a very clever solution for the extra bit of protection we all want for our lenses.
ROUNDING OUT 2018 IN IMAGES
Magnum's 2018 Pictures of the Year
As we reached the end of 2018, we decided to share with you a compilation of 37 images that according to the prestigious Magnum Photo Agency, are the pictures of the year. Some of them are very powerful, and some are even fun. Enjoy them all!
Valerie's 2018 Selection
Here you can delight yourselves with a selection of street photos made by Valerie Jardin, a great photographer that has been sharing the passion for photography since quite a long time.
Photography Memes
Nothing speaks more about 2018 than memes, and today we've spotted quite a hilarious post by Fstoppers in which they share with us some of their favourite photography related memes. We love them.
The Most 2018 Photos Ever
And as always, we bring you one of the various posts from our trusty source, The Atlantic. Today we've picked up the "The most 2018 Photos Ever", depicting not simply iconic images, but meaningful images around the concept (if there's any) of 2018. So, don't expect the most emotional or heart-breaking images ever, but 2018-wise substantial.