15 Examples of Environmental Portraits
Here are the results from another great round of Epic Edits Flickr Challenge! #5 was all about "environmental portraits" (chosen by the winner of the last round), and we had another great set of entries. This round was difficult for me to choose photos because environmental portraits share a blurry line with traditional portraits and street photography.
The winner this round was Carsten Fischer, also known as "topfloor" on Flickr. As the winner, he gets to choose the next topic:
CHALLENGE #6: "CAMERA PORN"
FLICKR TAG: "EE-CAMERAPORN"
For those not familiar with the term, "camera porn" is a photo of cameras or other photography gear as the main subject. Just remember that the photos must be in our Flickr pool and tagged with "ee-cameraporn". Now for the environmental portraits, starting with my favorite:

counting fish by topfloor
This photo is really catchy to me… though I can't put my finger on a single reason for liking it so much. The low perspective gives a more intimate feel to the scene. The complimentary yellow hood and blue fins work well together as secondary focal points. The man himself is an interesting subject. All together, it works very well.
On with the other selections I made:

Risky by topfloor

Surfer and Board by Brian Auer

Mahout by KBTimages.co.uk(uk_photo_art)

Cheesman Park and Grey Skies by RussHeath

Dads with crazy cameras are hilarious! by RussHeath

La hilandera by Miguel Aguilar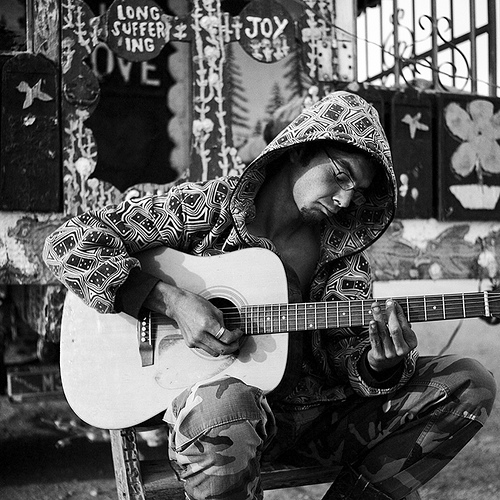 Name Forgotten by Brian Auer

Model for the masses by topfloor

Sketch Artist by breischl

_MG_0168Monk by Joanie H

DSC_2450 by joshuamorris15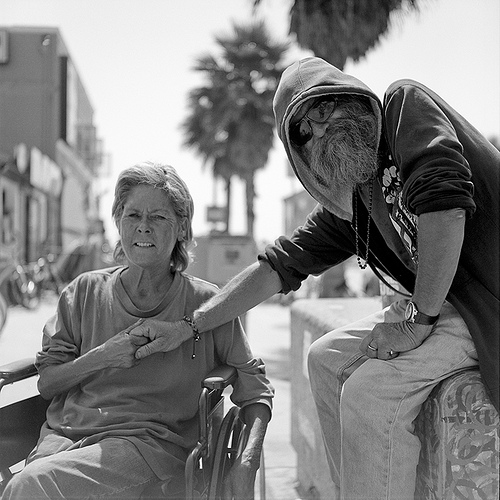 Homeless, Names Unknown by Brian Auer

Master of Light – Joe McNally is blessing us by topfloor

hamunda Devi 1_Chilam by SaritsInOz