115+ Wedding Photography Tips
photo credit:
X.u.k.i
After reviewing David Ziser's wedding photography book, Captured by the Light, I decided to dig into my collection of bookmarked articles in search of even more wedding tips. I came up with quite a few, and supplemented the list with a quick search around the web.
I'm sure this isn't a comprehensive list of all wedding photography tips out there, but it's not a bad start. In these 13 articles, there are over 115 tips covering many aspects of wedding photography from lighting to composition to planning to the business end, and many more. So if you're getting into wedding photography, check out these resources and take some notes!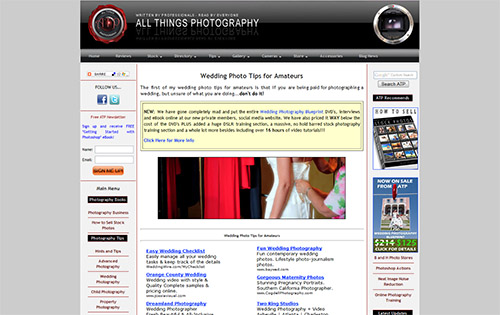 (HUMOR) HOW WEDDING PHOTOGRAPHERS ARE LIKE GANG MEMBERS
YOUR TURN
If you know of any other good wedding photography tips, tutorials, and/or resources, feel free to leave the links in the comments below. And if you have any good wedding shots of your own, show them off!