Tone Curves: Final Tips, Tricks, and Things to Avoid
We've had quite a journey with this whole histogram and curves ordeal:
And now I'd like to wrap things up with a few tips, tricks, and things to avoid when using curves. It's a fairly simple tool once you begin to work with it and understand it, but there are a few non-obvious items worth pointing out.
photo credit:
Fifi LePew
TIPS
We'll start off with a few generic tips for working with curves, then we'll move on to the some of the more detailed stuff.
Use the color channel adjustments to correct color cast.
Start subtle in ACR/Lightroom (or with an adjustment layer in Photoshop), then bump it up or add another layer if you need more.
In Photoshop, use a levels adjustment first rather than a linear curves adjustment, then go to curves for a wider range to work with.
TRICKS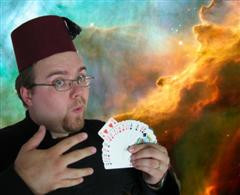 photo credit: garethjmsaunders
Here are a few tricks for the ACR/Lightroom interface under the "Point" curve.
Hold Ctrl and mouse over the image to see where the tones lay on the curve/histogram.
Ctrl+click over the image to set an adjustment point on the curve.
Ctrl+select adjustment points on the curve to delete them.
Ctrl+Tab to move between adjustment points without using the mouse.
Shift+select multiple existing adjustment points if you want to grab more than one at a time.
Shift+click over the image to set your neutral point for white balance (this works outside of the curves dialog too).
Shift+arrow keys to move selected adjustment points by 10 rather than 1.
And then we have a few general tricks:
Use extreme curves adjustments to separate tones for creating masks. Then remove or turn off the adjustment layer once you have the mask. (tip via Niels Henriksen)
Use curves in LAB mode on the lightness channel to minimize saturation effects of adjustments.
photo credit:
AlmazUK
THINGS TO AVOID
Watch for vertical sections in your curve — that produces an extremely high contrast and you lose all midtone data in that area.
Watch for horizontal sections in your curve — that produces zero contrast and you lose all midtone data in that area.
Too many adjustment points will be difficult to manage, just use what you need.
Avoid inverted slopes, they invert the tones. Can you roll a ball from the upper right point of the curve to the lower left (without relying on momentum)? If not, you've inverted a section of your curve.
Don't clip your shadows and highlights (unless that's what you really want to do). Keep an eye on your histogram for this one.
I'm sure there are a few hundred other tips and tricks out there for using curves, but I don't know them all and I couldn't cover them in one article even if I did. These tips, combined with the previous articles linked at the top, should keep most of you busy for a while. And if you're looking for more, here's my final tip on the subject:
Experiment. Try things out, push buttons, make mistakes, and keep learning.