eBook Review: The Essential Guide to Portrait Photography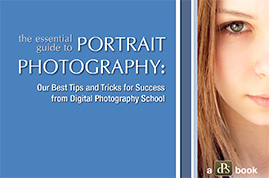 In my opinion, portraits can be the most interesting photos and they seem to naturally draw our attention. Why? I think we're programmed to enjoy looking at photos of other people. Every person is different and we're naturally curious about those we see in photos. In fact, I've often thought that the most important element of a photo is the human element.
As a photographer, you may already know that portraits are also one of the most difficult photos to pull off. Working with people and capturing them in a way that conveys their true beauty is not as simple as pushing a button. Portraits can be created in so many different ways that it is impossible to learn it all from a short article.
The Essential Guide to Portrait Photography is a collection of stand-alone lessons on various aspects of portrait photography. This eBook (PDF format electronic book) covers everything from technical to inspirational, and the information contained is top notch and well written.
You can purchase The Essential Guide to Portrait Photography from digital Photography School. Links in this post are affiliate links to the product — It doesn't cost you anything extra, but I get a cut of the sale.
ABOUT THE BOOK
The Essential Guide to Portrait Photography is a 78 page downloadable eBook containing 25 lessons in portrait photography. The 3 column layout is incredibly clean, easy to read, and flows naturally. Photos are scattered throughout as supporting material or examples to the lesson. Each lesson is written as a stand-alone topic typically 3 or 4 pages long.
The sections provide the essential learnings for the topic at hand. The idea is that you can read through one or two sections, soak it in, try out what you've learned, and go back to another section when you have time. There's no need to read the entire book cover to cover before applying what you've learned — in fact, I wouldn't even suggest doing so. There's so much in this book that most of us wouldn't be able to take it all in at once.
To give you an idea of what the book contains, some of the sections include: photographing children – composition, how to photograph people when travelling, environmental portraits, a fresh look at depth of field, portrait photography's power posing, the human side of photography, 11 tips for better candid photography, shooting like a pro on a budget, and lots of other good stuff. So you can see that the topics are widely varied — some instructional, some inspirational, and some in between.
And as a bonus, the end of the book contains interviews with 6 very different professional photographers. They lay down all sorts of great insight and inspiration too. The photographers include David Duchemin, Neil Creek, Jack Hollingsworth, Kris Krug, Chase Jarvis, and Bert Stephani.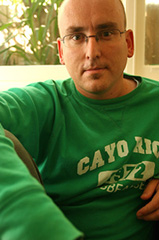 ABOUT THE AUTHORS
Darren Rowse is the primary author and editor of the eBook. He's also the mastermind at the wheel of digital Photography School. Over 15 of the 25 sections of the eBook were written by Darren. The remaining articles were authored by various contributors including Natalie Norton, Christina N Dickson, Nathan Marx, Alexis Godschalk, James Pickett, and Neil Creek.
MY FINAL THOUGHTS
Truly a great resource. I don't know how else to say it! This is definitely more than a random collection of articles or a typical book. It's really a resource that you can learn from, explore, and go back to as needed. You may not need every single lesson today, but most of the sections contain usable information and instruction for a large percentage of photographers out there.
Whether you're shooting informal family pictures or professional portraits, you'll likely find new things in this eBook. The content seems to be geared mainly toward intermediate/advanced amateurs looking to step it up a notch, but the voice of the writing is accommodating to beginners too. And even professionals need to keep learning new things in order to keep up with the times — I'm sure they can find a few nuggets of wisdom in there.
Highly recommended for any photographer interested in learning more about portrait photography. You can purchase The Essential Guide to Portrait Photography for $14.95 until December 1, at which point it will return to the regular price of $19.95.
WANT A FREE COPY?
Darren is providing a copy of The Essential Guide to Portrait Photography for 2 lucky winners here on Epic Edits! Here's how you can get yours:
1) Submit a photo and/or link to a portrait you've taken. The photo must be your own. Bonus points for supplemental descriptions.
OR
2) Submit a Flickr Gallery of portraits. Curate a gallery and pop the link in the comments below. Bonus points for supplemental thoughts within the gallery and/or comment.
OK, so get your entries in soon! One entry per person. I'll choose and announce the winners on (or near) December 2, 2009 — one winner for a personal photo, and one for a gallery. If, for some reason, we happen to have no entries from one of the categories, I'll choose two winners from the category that has entries.
[UPDATE 12/3/2009] Contest winners have been posted.