(Flickr) Galleries of Iran
Last week, I reviewed David Burnett's 44 Days: Iran and the Remaking of the World. At the end of the review, I mentioned that I had two copies to give away (courtesy National Geographic) and the books would be handed out as prizes in a mini-contest. The requirement was to curate a gallery of "Iran" using Flickr's new feature. So here are the entries received, and the winners of the two books.
And for those who may have overlooked the contest, there's always next time! Just remember that I usually try to give out a few free copies when I do book reviews.
BOOK WINNERS
These two galleries really caught my attention and the curators will be receiving a copy of 44 Days: Iran and the Remaking of the World. All of the galleries were outstanding, and I had a very tough time choosing only two winners. Ultimately, the two winners were chosen not only for the images, but because they conveyed a sense of enlightenment with respect to the subject.
COLORS OF IRAN, BY JOHN MILLEKER
John put together a brilliant display of images that showcase the amazing colors to be found in the various landscapes of Iran, and it was apparent that he was surprised to see the results of his own gallery.
ENCASED IN MY OWN IGNORANCE, BY THE_WOLF_BRIGADE
This gallery showed a great amount of thought and consideration from the_wolf_brigade, and it was quite clear that he was moved by the exercise.
So congrats to John and "the_wolf" for curating these two galleries — the books are in the mail, I hope you enjoy seeing David's perspective of Iran!
OTHER ENTRIES
These three galleries are by no means any less impressive than the others, and I'm quite impressed with the thought put into them. I'm sorry that I can't give out more books to these folks, and I appreciate their participation.
IRAN – PLACES, BY CHARLES CONNER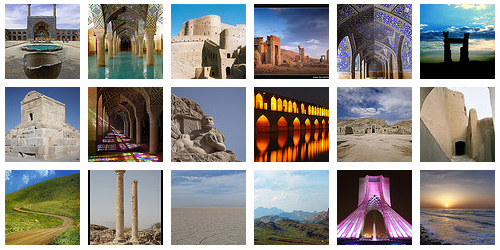 ARCHITECTURE OF IRAN, BY JEREMY BROOKS
IRAN IN BLACK AND WHITE, BY SIGMUND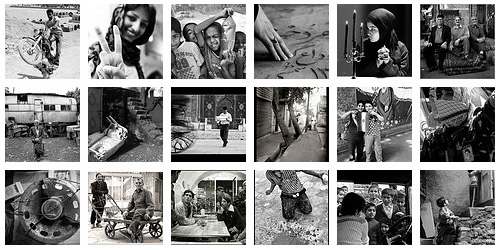 And again, my own gallery for the purpose of this project: