Art From My Favorite Photographers
photo credit:
margolove
I mentioned a while back that Jim Goldstein was running a project that required participants to acquire artwork from other photographers. The deadline is today (November 2, 2008), and I've managed to pick up a few pieces for this project.
Not only did I acquire a few new pieces of art, I also found a long-term project for myself. In the course of this project, I determined that I'd like to start a collection of prints from photographers I associate with. For this collection, I'll be gathering only black & white prints (preferably signed by the artist), all framed and matted in a similar fashion.
So here are the items I've acquired for Jim's project…
CHASE JARVIS BOOK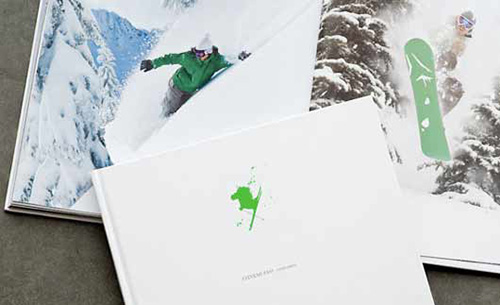 Chase is one of the more "popular" photographers that I follow, and I've had some limited interaction with him in the past. He's extremely good at what he does in his profession, but I admire him more as an artist than a commercial photographer. It was just plain luck that he released his first photo book during the course of this project, so naturally, I bought a copy. It's a great book, filled with amazing photos.
You can find Chase Jarvis on his website, his blog, YouTube, and Flickr.
BRYAN VILLARIN PRINT
Bryan is a photographer who is very close to me. We've been hanging out and shooting together occasionally over the last year or so. His enthusiasm for photography is nothing less than inspiring. When he approached me about doing a print swap, I was all for it (in fact, I had planned on asking him to do a print swap). I had a hard time choosing just one photo from Bryan, but I knew that I wanted it to be a photo from the subways because this topic really reminds me of him. I ended up choosing the photo above, and it looks great on paper.
For the print swap, Bryan requested one of my paraglider shots — Wide Open. I had it printed up at my local printer, signed it, and delivered it to him on our recent Venice Beach photowalk.
You can find Bryan Villarin on his website, his blog, and Flickr.
CODY REDMON PRINT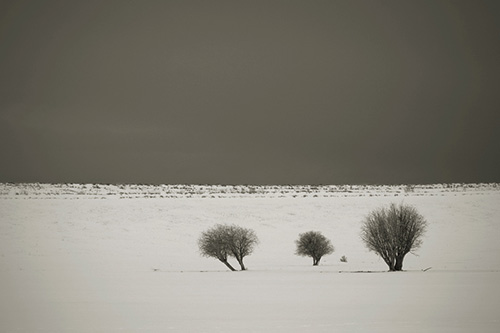 I approached the photographers from the Fine Art Photoblog about doing a print swap for the project and Cody jumped right in. Cody has been a great friend to lean on during the startup of the photoblog, but we've kept in touch for things other than that over the course of the last year. He's a great landscape photographer, and his photos do the Great Northwest much justice. Again, I had a very hard time choosing a photo from Cody, but I finally decided on the one shown above. It has a very simple elegance that I just adore. The swap hasn't happened yet, because we both still need to have the prints made.
And for this print swap, Cody requested that I choose one of mine for him. This is a daunting task, but I believe that I've chosen something he'll like — It's Lonely Out Here. This one is an equally simple photo, but with a subject matter that represents my current location. It's a film photo, so I'll be printing this one for him with my recently acquired enlarger (thanks to my Dad).
You can find Cody on his blog and on the Fine Art Photoblog.