Keep Out: Sewage Contaminated Water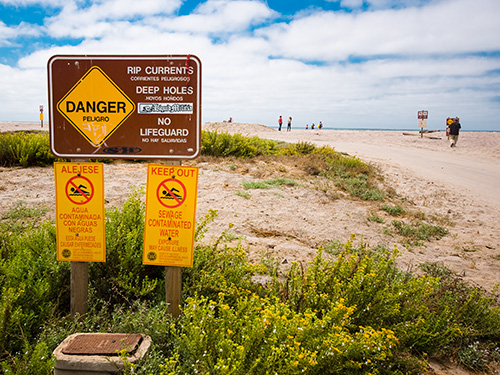 I've often seen the warning signs around San Diego County beaches that appear immediately after rainfall warning visitors to stay out of the water due to runoff contamination, but this sign was a first for me. The yellow signs on the bottom warn of sewage contaminated water that may cause illness — and it hadn't rained in many months, so the contamination was coming from another source.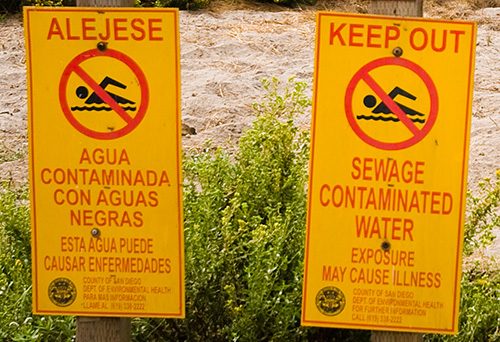 This particular beach is located within the Border Field State Park just south of the Tijuana river outlet and north of the Mexican Border. Where the sewage contamination comes from, I have no idea — possibly from the river? At any rate, it's a shame that these huge stretches of beach south of Imperial Beach are completely unused except for a few curious visitors to the state park. Not to mention the harm that is likely being done to the animals inhabiting this area.
This photo is part of an Environmental Awareness Photography Project. The deadline for this project is October 18, and I'd encourage everyone to consider participating.