December Challenge: Day 7 – Paul Meissner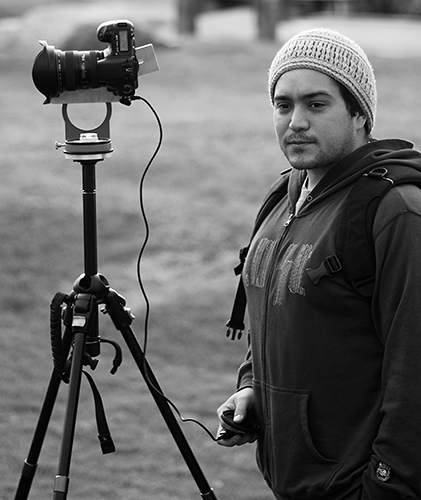 Paul Meissner is a local photographer I ran across in Del Mar this afternoon (check out his site for some sample work). He was set up near the water shooting some pano's with a nifty custom-made tripod head. I believe he was shooting full-360 shots, and he was waiting for the right combination of light and the absence of miscellaneous bystanders — so I wasn't interrupting his session (I hope). After I took some shots of him, we talked about various aspects of photography and camera equipment… then the conditions were just about right for a pano, so I took off.
To see the rest of my December Challenge photos, check the "Challenge" category here on the blog or visit my Flickr Set.