Edit My Photo — by Steve Brown
Here's another "Edit My Photo" project entry, this one from Steve Brown. This is the 24th official entry into the project, and there was one other that came in right after this.
I had intended to post this entry on Monday afternoon, then post the final project results on Tuesday morning. Well, I had a little issue with my web host and I had to refrain from posting anything while I "fixed" the site (more on that later). As a result, I'm posting this entry two days late, and (as I mentioned in the last post) the project results are being postponed until the 16th. I'm still taking entries until the 15th, so if anybody else is interested in being a part of this, here's your chance. By the way, there's a $50 cash/giftcard prize up for grabs.
Enough with the self-promotion, here's Steve's entry and how it was created: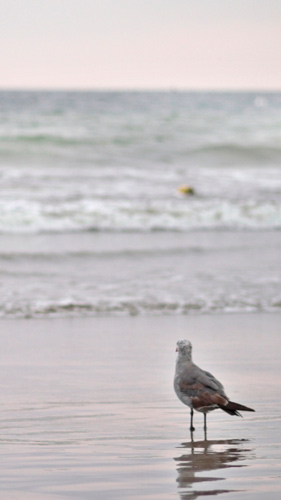 Post-processing by Steve Brown
Photo by Brian Auer
Apart from the cropping, I:
Used a RAW converter to increase the exposure by ¾ stop
Used the GIMP to make a selection mask that concentrated on the shadow regions
I used curves on the selection to increase the contrast of the shadow areas, notably the bird
Then used curves across the whole image to increase contrast and lighten it a bit
Corrected the slanting horizon