It's my birthday today and I'm 25. So in light of that, I'm taking the day off blogging — this is all you get.
I did however get outside to do a little photography this morning. We have a couple of Miniature Daffodil plants in the backyard, and they're starting to bloom with spring coming. So I threw on the macro lens, a miniature tripod, and I went out there to get some photos.
The weather was very overcast (almost raining) and the wind was calm. Perfect. No harsh shadows or subject movement to deal with. The only downside to the overcast skies is that I new I'd be using a longer shutter speed.
So I'm out there laying on the ground with my camera 2 inches from these little clumps of yellow flowers — the neighbors probably think I'm nuts. I only snapped about 30 shots, but I got a couple of good ones out of them. I have a hard time taking too many macros because my eyes start to play tricks on me and I start taking out of focus shots. Oh well, better than doing nothing I suppose.
Photo of the Birthday…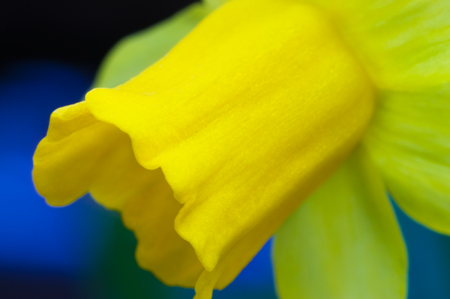 Photo by Brian Auer
03/31/07 Flemington, NJ
Miniature Daffodil
Konica Minolta Maxxum 7D
Sigma MACRO 105mm f/2.8 EX DG
158mm equiv * f/16 * 1/3s * ISO100