Lensbabies, Lighting, and Batching
Composition Techniques for the Lensbaby
Michael Brown at Macro Art in Nature has some great composition techniques in his post titled "What The Lensbaby 'Should' Force You To Do."  Though the tips use the Lensbaby as the subject, the tips presented are useful whether you use a Lensbaby or not.  Thinking about what you're doing with your camera, where you're pointing it, how you're framing your subject, and what your shot is drawing attention to are all things that should be kept in mind with any type of photography.
Flash Bounce Tips
The Strobist has some good tips in his article called "Lighting 101: Bouncing off of Walls and Ceilings."  Good lighting is key for any image, bouncing the flash is great for flash photography, but this set of tips takes it to the next level.  Take your flash off your camera and bounce it.  There are situations when bouncing the flash attached to your camera won't give you the desired results.  One example I can think of is when you're taking a portrait orientation shot and you're not near any side walls — take off the flash and bounce it off the ceiling or floor.  The article has some other great tips scattered with good example images.
Speed Up Batch Processing in Photoshop
A quick tip from Planet Photoshop for "Speeding Up Batch Actions" can come in very handy if you do any amount batch processing.  This is one of those tips you wouldn't ever think to do unless someone told you to.  Check it out to find out how.
Photo of the Day…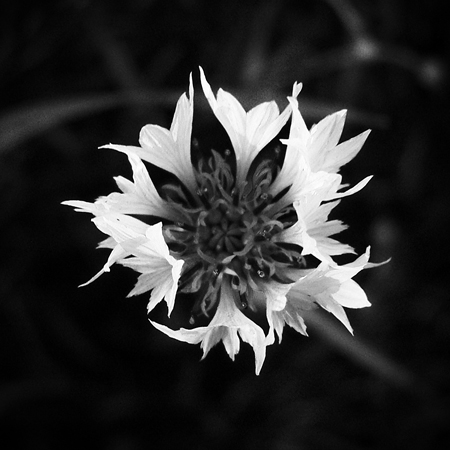 Photo by Brian Auer
06/05/05Â Post Falls, ID
Close-up of a wild flower in North Idaho
Konica Minolta DiMAGE Z3
62mm equiv * f/3.2 * 1/40s * ISO64